If you're getting married soon and have video on the mind, that's great! Wedding videographers are fantastic because they have the ability to capture your wedding in a whole different way than your photographer will. It adds an entirely new element to documenting your big day.
Let's assume you've already done your research and found a wedding videographer whose work and style you love, and who has glowing reviews. Even after that (which is in itself quite a bit of work), there are still some things that you will need to discuss with him or her in order to ensure you'll be happy with both their part in the wedding day and the delivered product.
Here's what you should discuss with your chosen wedding videographer before making the decision to book them.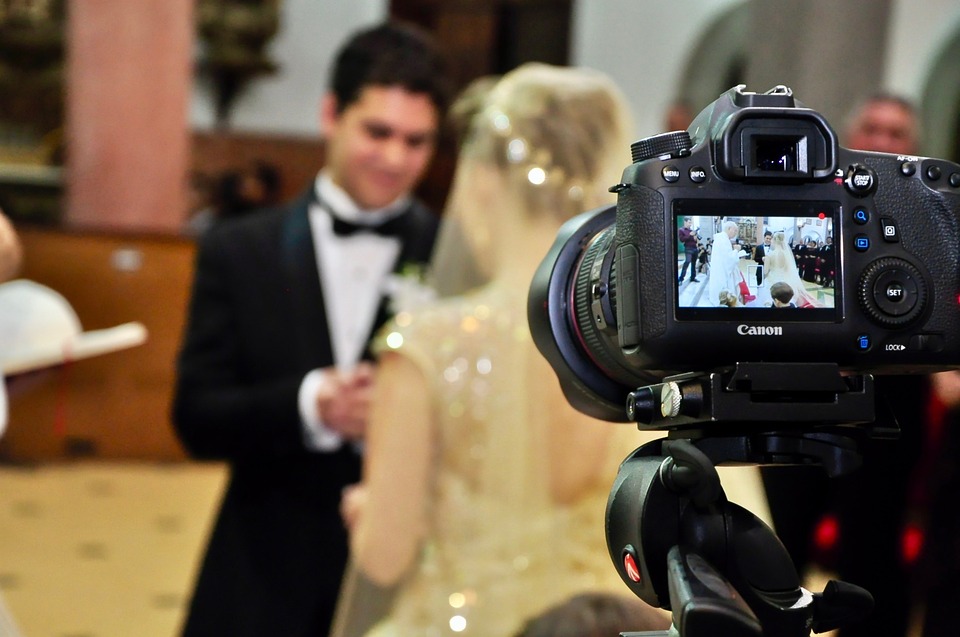 Highlight Or Feature
Typically, wedding videographers will offer couples either a "highlight film" or a "feature film". It's very, very important to understand the difference between these two options.
A highlight wedding film is just what it sounds like: a little video of the highlights of your wedding and reception. These are typically around five minutes long, and these are the types of videos that you'll post to social media or email your family members. This video will only include snippets of the day, and not full segments, such as the vows or the entire first dance.
A wedding feature is usually around 20-30 minutes, and is more in-depth. This is the film that you'll watch on anniversaries, with your parents, with your kids, etc. This documents more, and often includes the entire wedding ceremony.
Be sure to make a decision on which of these two types of wedding films you prefer and discuss this with your wedding videographer so that you're on the same page.
Obtrusiveness
No matter how great your wedding videographer's work may be, you don't want him or her to get in the way of your guests (or you) and ruin the experience. Some videographers are completely unaware of how obtrusive they are.
You want someone who knows how to stay out of the photographer's way, who won't be thisclose to the guests, and who is almost hidden.
Professionals tend to capture the more intimate, quiet moments (such as getting ready before the ceremony) close up, and then will change their lenses later to capture moments from farther away, such as the dancing during the reception.
A good wedding videographer knows to keep their equipment hidden (no tripods in the hallway!), not be distracting, and to be as unseen as possible. Make sure to ask the person you're considering how they maneuver.
The Music
Music is something that many couples completely do not discuss with their wedding videographer, and then they regret it when they see their video. After all, music can make or break a film.
If you have certain music in mind for your wedding video (and many couples do), ask the wedding videographer if he or she will allow you to use it. If they say no, well, that's very weird and you should think about finding someone else.
If you don't have a preference, be sure to ask them what music they will probably use. If you don't like it, that is very important. Ask if they have music you can choose from, or what their process for selection is.
Whatever needs to happen in order for you to know what music will be used, make sure it happens before the wedding videographer edit the video. Otherwise you may be unhappy with the vibe of the film.
Delivery Date
Sometimes great work takes time, but you don't want to be waiting for your wedding video for six months. It can take especially long if you're getting married during wedding season (late spring through early fall).
Be sure to discuss with your wedding videographer what their typical turnaround time is, and make sure you're comfortable with their answer.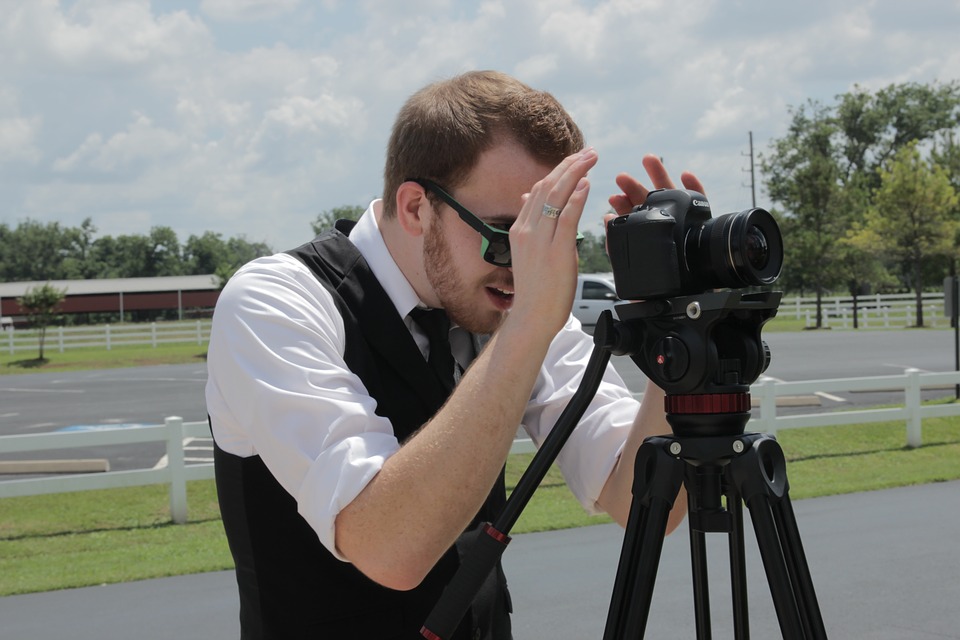 The Raw Footage
If you want your raw wedding footage that the videographer shoots, be sure to ask him or her if you'll be able to have it.
There's no reason the videographer shouldn't provide you this, and it shouldn't cost anything extra. Many couples enjoy having their raw footage because they may end up re-editing it later, or they may want to watch the wedding in full later on.
Don't Forget The Contract
As always — and as with any wedding vendor — be sure to get everything you've agreed upon in writing, on a signed contract.
Contracts often cover things like replacements if the wedding videographer gets sick or can't make it, deadlines, overtime fees, refunds, etc. It's a very important document to have to keep you from losing money or your videographer without a replacement.
If you're planning a wedding, we sincerely hope that this article has helped you! Good luck, and be sure to check us out at Metropol if you're still looking for your perfect Los Angeles reception venue. We offer four different ballrooms, all with exceptional amenities.