Wedding themes are one of the most important choices for your ceremony. A themed wedding provides a holistic atmosphere and makes every aspect of the wedding decor cohere as a unified whole.
Of course, finding the right wedding theme can be difficult if you are unsure where to start. So today, the team at the Metropol Banquet Hall is here to talk about ideas for creative wedding themes. These unique wedding ideas can help you draw inspiration to give you a perfect wedding day!
Wedding Theme vs. Wedding Style
First, let's cover the difference between unique wedding themes and wedding styles. Styles refer to specific visual elements that contribute to the overall aesthetic, while a theme is a particular subject matter or concept that informs wedding design and style elements.
For instance, you might have a vintage theme that incorporates classic styles and antique decor. The wedding theme is the central concept that ties the stylistic elements into a unified whole. Themes and styles work together to create the overarching atmosphere of your event.
The Most Creative Wedding Themes
Choose between these wedding themes to choose a unique wedding theme for your special day!
1. Modern Wedding Theme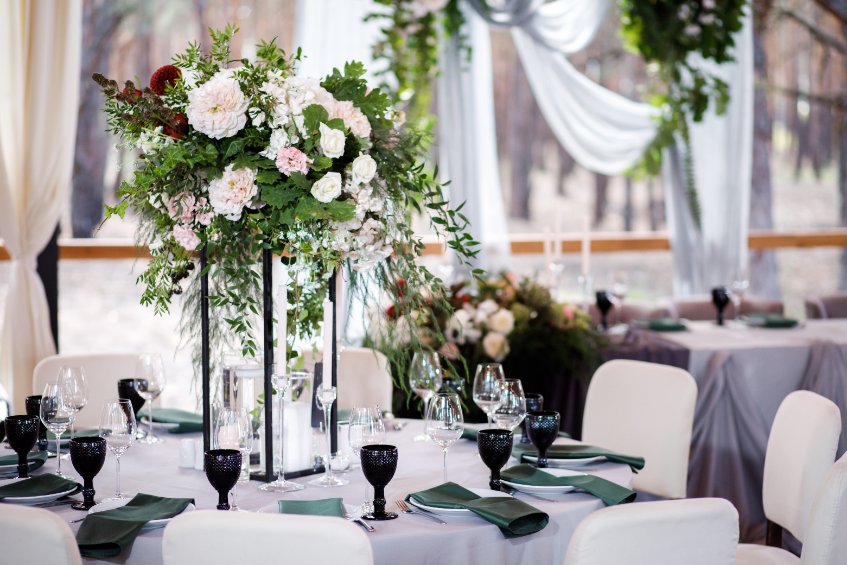 If you want to streamline the wedding planning process, you can choose a modern-themed wedding. Modern themes borrow the sleek styles and simple colors of contemporary fashion. Many modern wedding décor features a minimalist style that features clean lines and little extra clutter.
2. Vintage Wedding Theme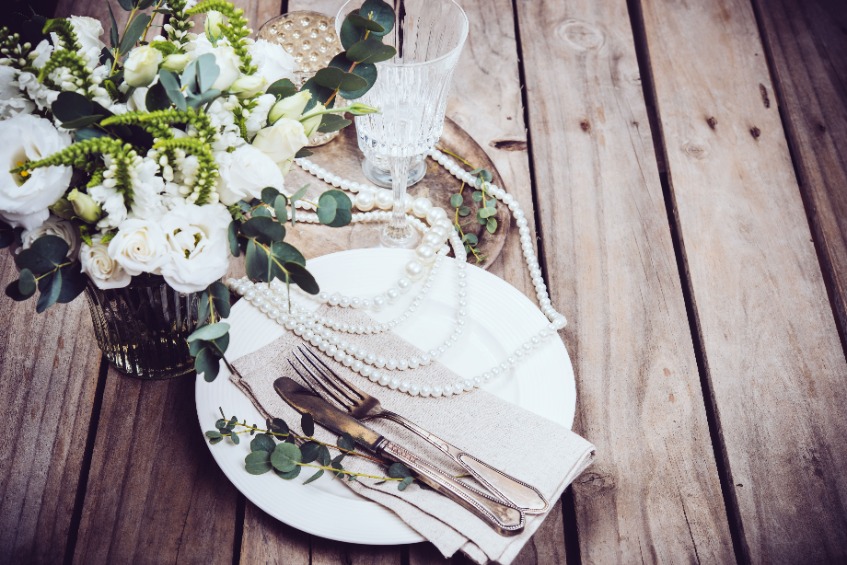 Sometimes, the best lessons are from the past. A vintage wedding theme borrows its elements from previous eras. Think of a wedding with 1920 clothing or a wedding full of the flair of the '70s. You can encapsulate these themes with the wedding dress, wedding flowers, wedding invitations, and more.
3. Rustic Wedding Theme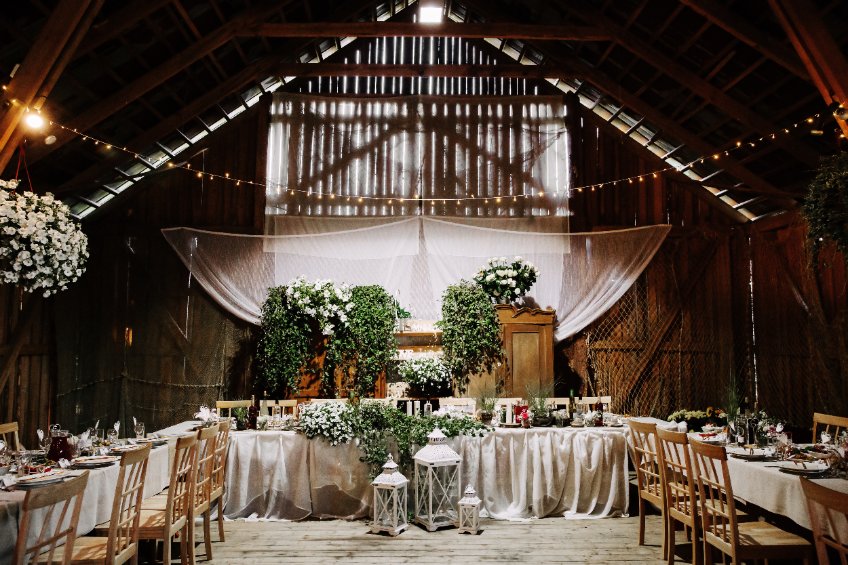 Rustic weddings are a good alternative wedding theme because their wood fixtures and earthy colors contrast nicely with a classic wedding theme. You can get creative with the decor elements, such as mason jars, DIY fans, lace, string lights, and more. A country wedding is a great way to get creative with the bridal gown and natural elements.
4. Destination Theme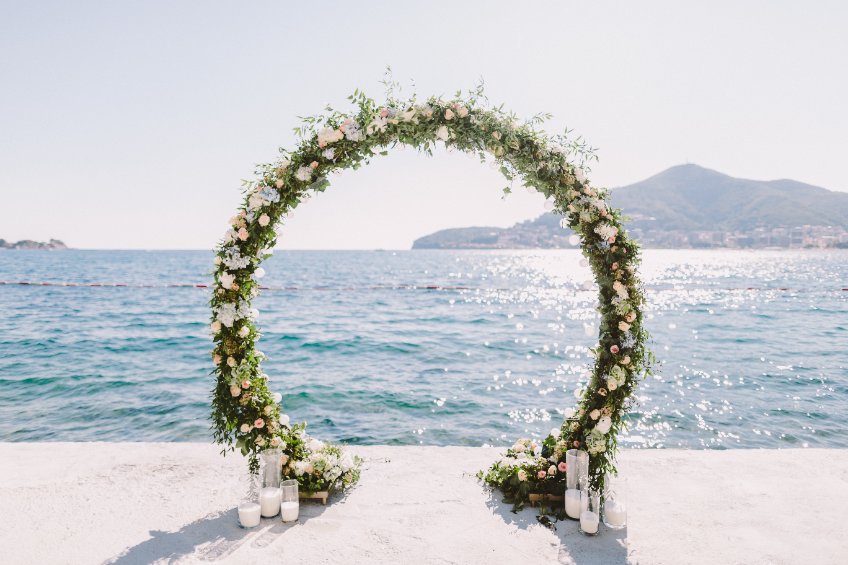 If you are planning a destination wedding, make sure that the venue decor matches colors, cuisine, and style with that of the location. Destination themes also borrow from local landscapes, music, and other cultural elements for the ceremony backdrop. You can also tweak destination themes to fit your personal style.
5. Botanical Theme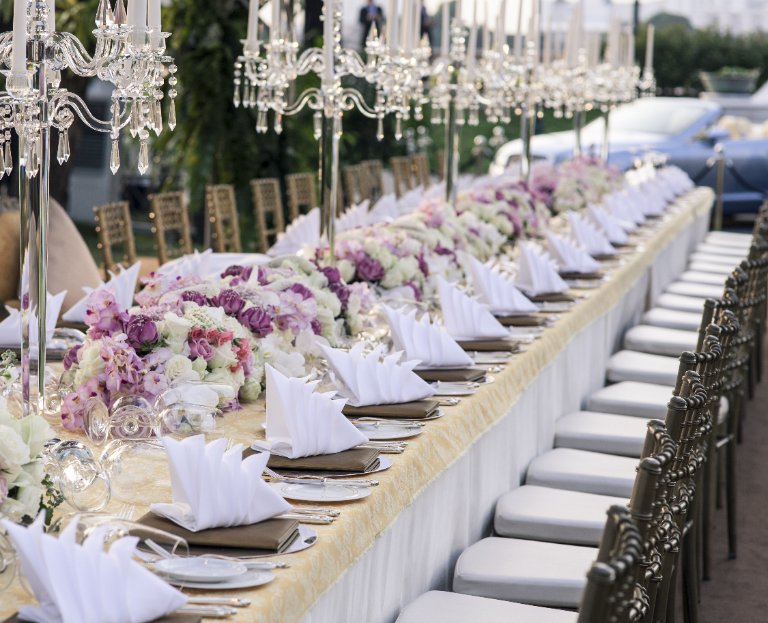 A botanical theme is a nice twist on an outdoor wedding that incorporates copious amounts of greenery, such as vegetation and fresh flowers. Many people host botanical weddings in actual greenhouses and have plant-themed wedding favors, like houseplants or green invitations.
6. Art Deco Theme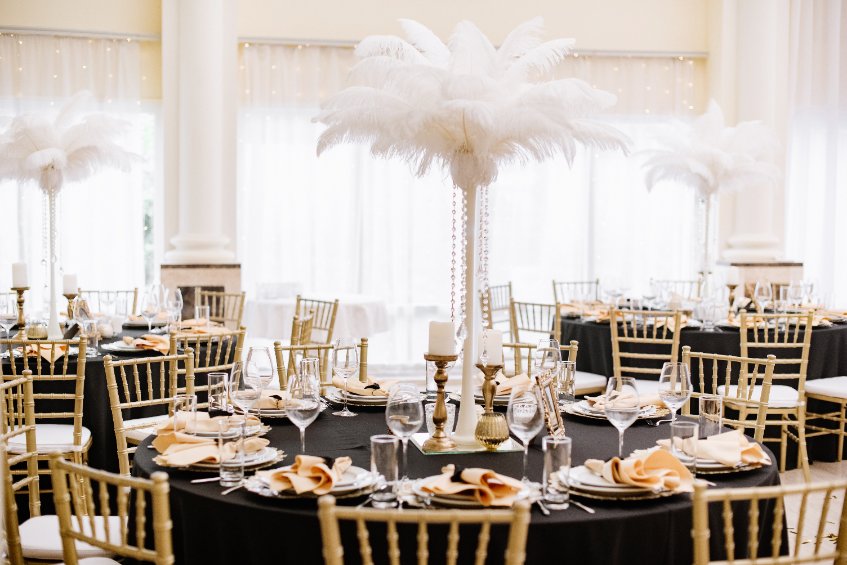 Art Deco themes feature that classic atmosphere from the 1920-1950s, with sharp geometries and large, eye-catching fonts. Art Deco themes pair nicely with jazz music and a vintage style right out of the Great Gatsby.
7. Festival Theme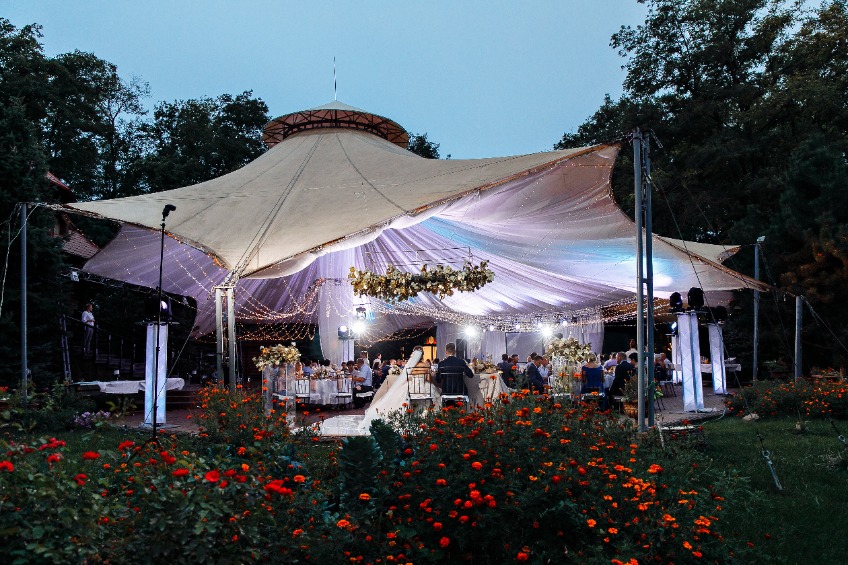 Festival weddings are a perfect option for an outdoor venue during the summer. The bright colors of festivals create a whimsical wedding atmosphere, and live music at the wedding reception provides a genuine festival feel.
8. Southern Theme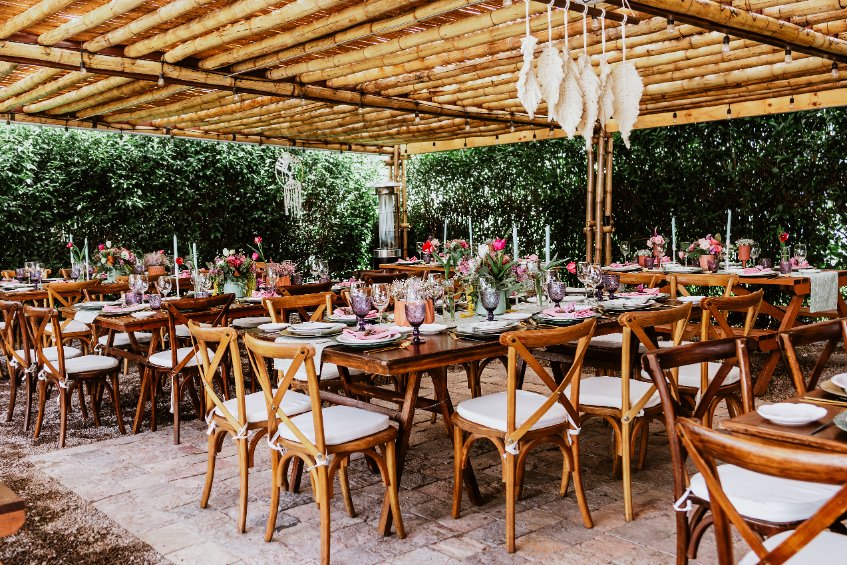 Plantation weddings are all the rage thanks to their mix of rustic and traditional wedding styles. Southern-inspired weddings feature lots of whites and pastels and southern-inspired appetizers and drinks. A southern-style wedding oozes hospitality and class.
9. Nautical Theme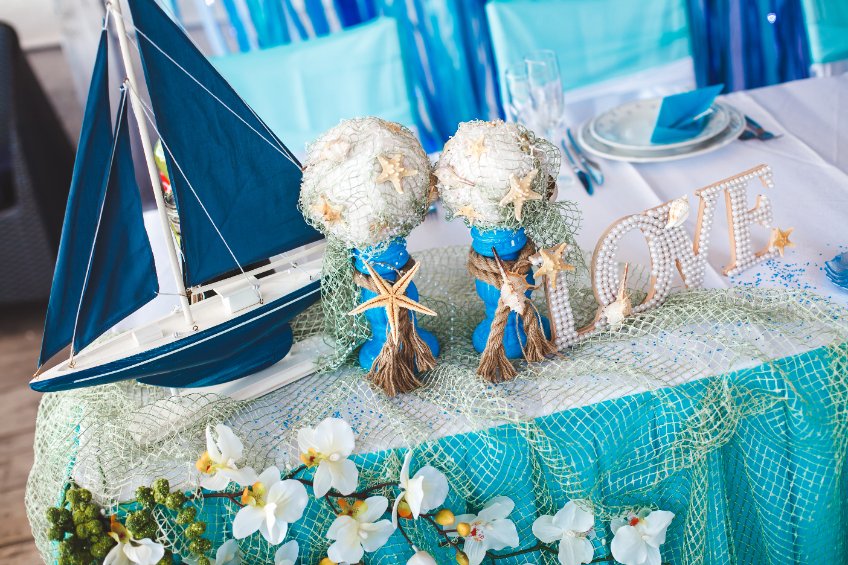 If you want your wedding to evoke the feeling of the sea, a nautical-themed wedding is right up your alley. Nautical themes are heavy on the blues and whites and prioritize beach imagery and motifs, like stripes, sailboats, ropes, anchors, and the like. A nautical theme works even if the wedding isn't around water!
10. Holiday Theme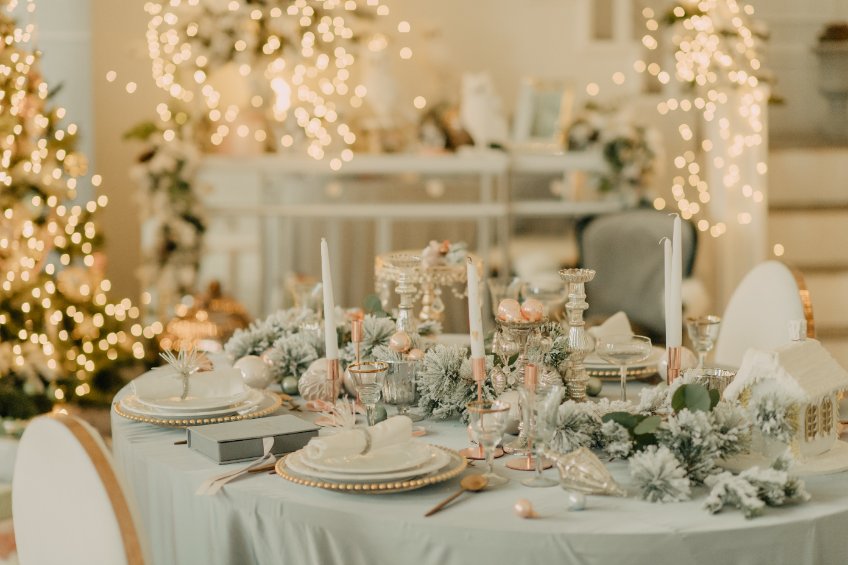 Holiday themes are not usually one of the top wedding themes, but they can be a great choice depending on the time of year. For example, you can complement a Christmas theme with wreaths, trees, fake snow, and holiday-themed drinks. If you want to get really creative with alternative wedding themes, you can choose a less popular holiday, like Halloween!
Tips for Choosing a Theme
Below are some useful for choosing creative wedding themes.
Think about you and your spouse's first meeting. Where was it? What was the weather like? Thinking about these details can give you helpful wedding theme ideas.
Make sure that your wedding theme ideas fit into your wedding budget. Many couples get so excited about planning for things like wedding signs or the photo booth that they quickly overrun their budget. Remember the venue will most likely eat up the largest part of your budget.
What kinds of passions or interests do you and your spouse have? Do you enjoy hiking or sailing? Thinking about shared interests can help you choose a beautiful wedding theme and a wedding cake that reflects these interests.
Think about how venues can accommodate your chosen theme. Think about the ambiance of the space and how you can arrange decorations to achieve the desired style. For example, a rustic wedding theme would look out of place in a church or hotel ballroom.
Consider what kind of dress code you want and how it fits into the larger theme. For instance, formal black tie attire will reflect a more classic, modern feel. A looser, more casual dress code provides more flexibility. Think about how the theme and dress code will work with one another, and consider how your wedding gown fits in with the desired ambiance.
Don't worry so much about what is popular. Instead, focus on what personally interests you. You will have a much more memorable time if you choose a wedding theme that resonates with you instead of just looking good.
Find the Right Wedding Theme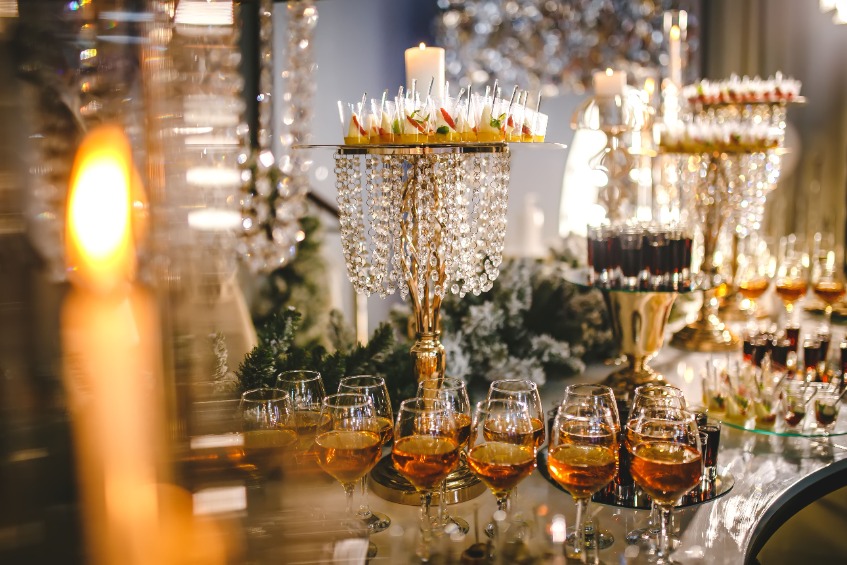 Finding the perfect wedding theme is difficult but part of the process. When looking for a modern venue, the Metropol Banquet Hall has the space to house creative wedding themes.
With four venues, each with its own spacious ballroom and customizable amenities, we ensure that no matter what wedding theme you choose, we will provide the space to make it magical.
Contact our staff at the Metropol Banquet Hall online or call today at (818) 241-5432 to explore options for your dream wedding!