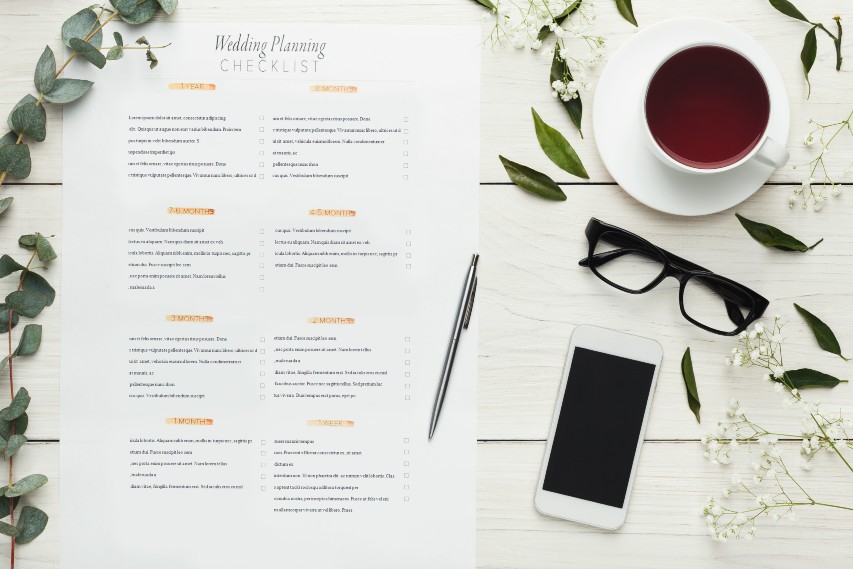 No one ever said planning a wedding would be easy, but with the right tools, it can be a little less daunting.
A detailed wedding checklist can help you keep track of all the small details that need to be taken care of before your big day.
This article will provide you with everything you need to create your own personalized wedding checklist. So sit down, relax, and get started!
Picking Your Wedding Venue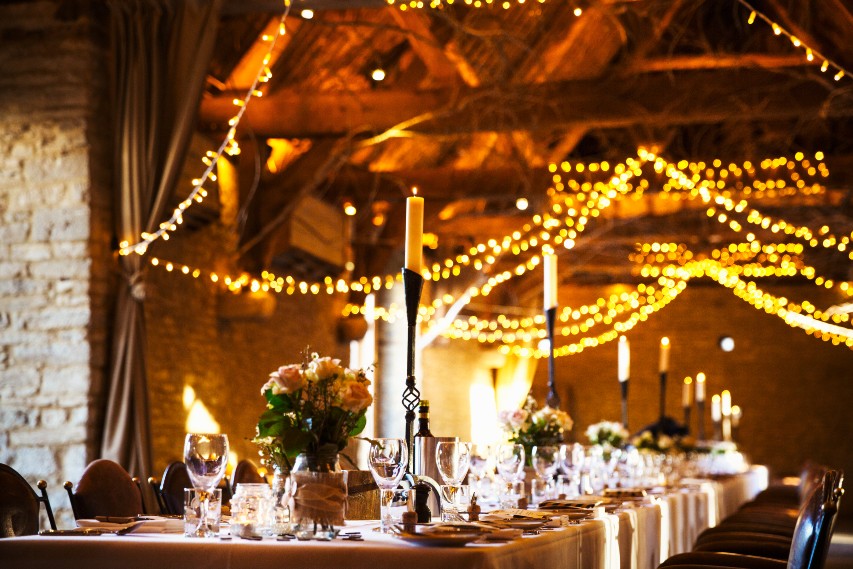 When it comes to wedding planning, one of the most important tasks to check off your wedding checklist is choosing the perfect venue.
The venue sets the tone for the entire wedding, so it's important to take your time and pick a location that reflects your style and personality. There are a few things to keep in mind when choosing a wedding venue, including a budget, capacity, and amenities.
Once you have a general idea of what you're looking for, you can begin narrowing down your options. Another component of a detailed wedding checklist is considering the budget and capacity of the venue you will choose.
You want to keep the cost of the venue in mind, but also want to ensure that your guests can move and sit comfortably.
Choosing Your Vendors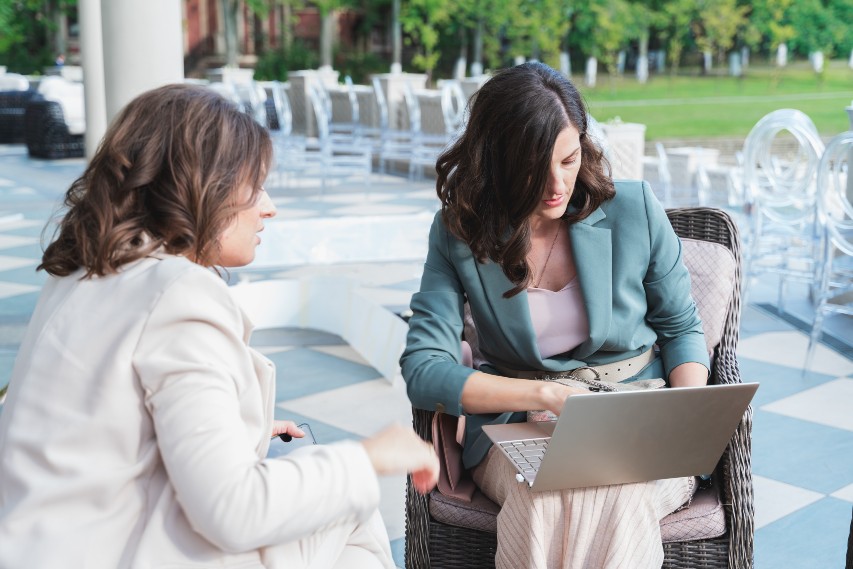 Another important step on your bridal checklist is choosing your wedding vendors. You want to make sure that you start choosing your wedding vendors ahead of time in order to ensure your booking and make your wedding dreams become a reality.
When it comes to picking wedding vendors, there are a few key things to keep in mind. First, set a budget for each wedding vendor category and stick to it. Second, do your research on each vendor before making any final decision.
Check out reviews online, speak to friends who have used their services, and ask for referrals. Finally, trust your gut! If a wedding vendor doesn't feel right, move on to the next one on your list.
Choose A Wedding Date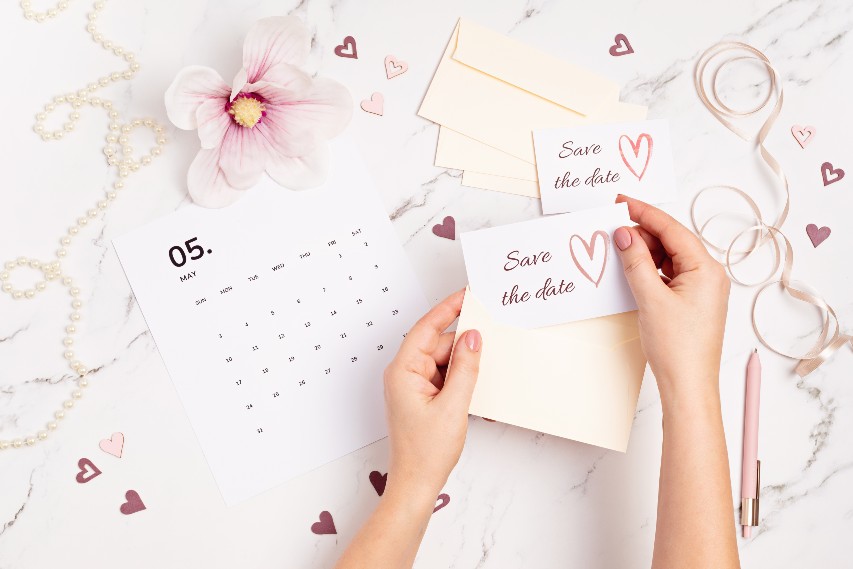 When it comes to checking things off your wedding prep checklist, one of the beginning steps is to pick the wedding date.
When selecting a date for the special day, it is important to take several factors into consideration. One of which is the weather of the months you will choose.
For example, if you want an outdoor wedding, it is ideal to choose a date where you know the weather will not ruin the wedding.
The venue's booking availability is also a factor to take into consideration, which is one of the main reasons this step is high on the detailed wedding checklist.
Decide On Catering And The Dining Style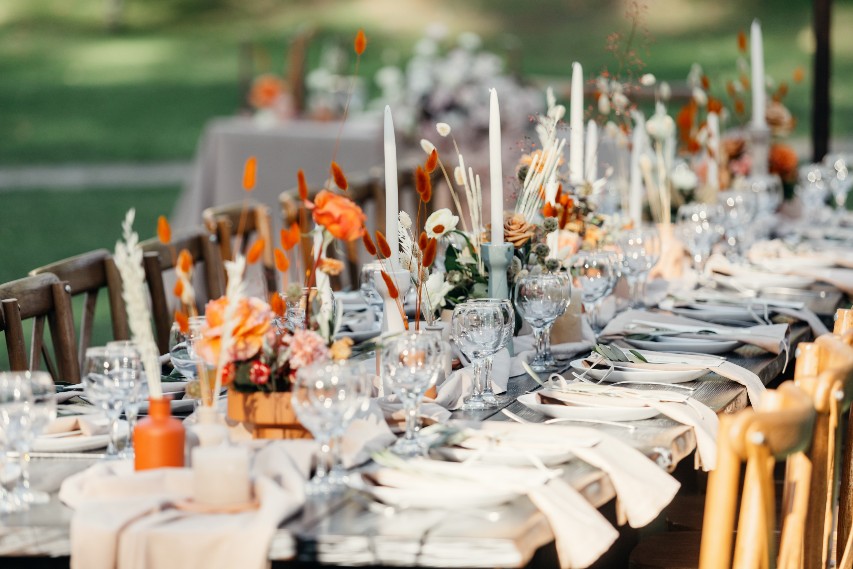 Deciding the kind of catering menu and dining style you would want at your wedding is a key decision on your wedding checklist. When planning your wedding, the catering menu is one of the most important parts.
Our venue offers a diverse menu that is fully customizable to you. You can choose what dishes to include from our experienced and talented chefs who use the freshest ingredients.
When it comes to wedding catering, there are three main dining styles to choose from: buffet, table service, and family style. Based on the type of wedding you are planning, you can decide the dining.
For a more relaxed wedding, a buffet style might be the right choice, For a more extravagant and elegant wedding, going with a table service dining option might be ideal. Regardless of which you choose, completing this wedding prep checklist step will be one less thing to worry about.
Send Out Invites
Sending out wedding invitations can be a daunting task, but it is an important step in your wedding planning guide. Sending the invitations should be done an adequate time before the wedding, giving guests the appropriate amount of time to RSVP and prepare to attend.
This will also give your guests plenty of time to clear their schedules and make travel arrangements. Make sure to include the date, time, and location of the wedding in order to ensure that your guests have all the information they need to attend your special day.
Choose Your Wedding Dress And Bridesmaid Dresses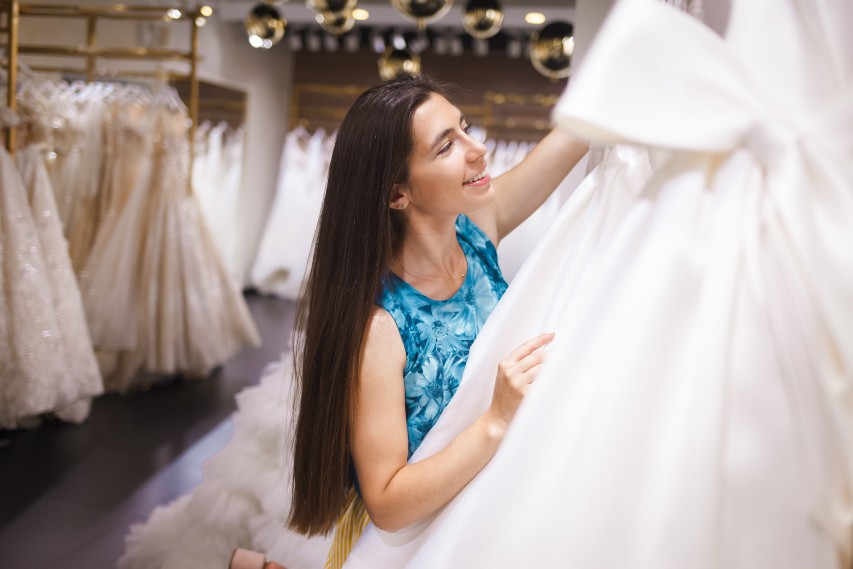 Every bride knows that there's a lot to think about when it comes to wedding planning. One of the most important items on your bridal checklist is what to wear on your big day.
With so many styles to choose from it can be difficult to know where to start or which dress is the one for you. Luckily, by starting dress shopping early, you can have more time to truly decide on your perfect dress.
But wait, don't forget about the bridesmaids' dresses! Choosing the right style and color for your bridal party can be tricky, but it's definitely worth taking the time to get it right. Choose a style that complements your own dress and that all your bridesmaids love.
With careful planning and planning ahead, you're sure to find the perfect dresses for your special day.
Decide On Flower Arrangements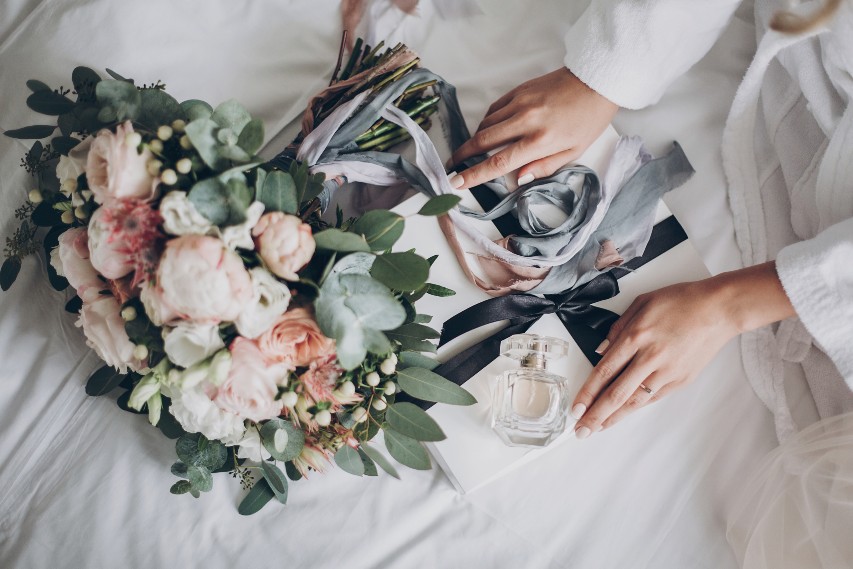 Another important item you want to check off your wedding checklist early on is flower arrangements. As any wedding planner will tell you, one of the most important things you can do to ensure a smooth wedding day is to decide on your flower arrangements early on.
Not only will this save you time and hassle on the big day, but it can also help you to save money. Wedding flowers can be one of the most expensive aspects of the wedding, so it's important to have a clear idea of what you want before you start shopping around.
By making your flower decisions early on, you can ensure that your wedding day will be beautiful and stress-free.
Choose Your Wedding Entertainment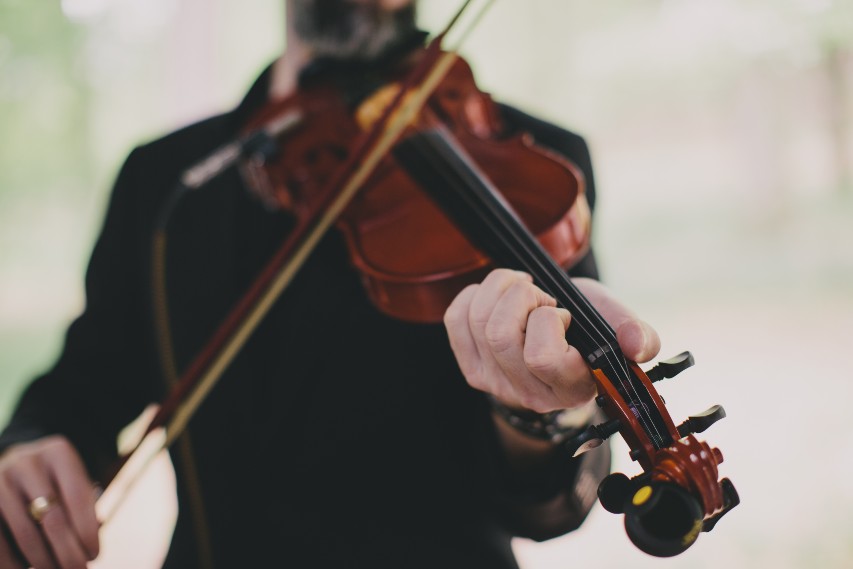 A complete wedding checklist usually includes choosing the entertainment for the big day. While it's tempting to wait to book wedding entertainment closer to the wedding date, it's best to choose wedding entertainment early on.
Most DJs and popular wedding bands can get booked up well in advance, especially during peak wedding season. Booking early on also gives you time to negotiate any pricing and terms you may want to incorporate. Reduce your stress and the number of things you need to worry about!
Our Complete Wedding Checklist!
So, there you have it! Our ultimate detailed wedding checklist. We hope this helps as you plan your big day.
Remember to enjoy the process and take time to celebrate all of the little moments along the way. Congratulations and happy planning!