Every wedding couple (especially brides) who have already had their wedding will all agree that the wedding celebration goes by in a flash. They will also tell you that if you're not careful, it can be very easy to forget to do some very important things during the reception—things that you'll regret.
At Metropol, we host a lot of wedding celebrations, and we often see a pattern of brides (and sometimes even grooms) forgetting to do these things.
Take a look at our list, and be sure to assign someone in your wedding party or someone else who is close to you to help you remember to do these important things during your wedding reception.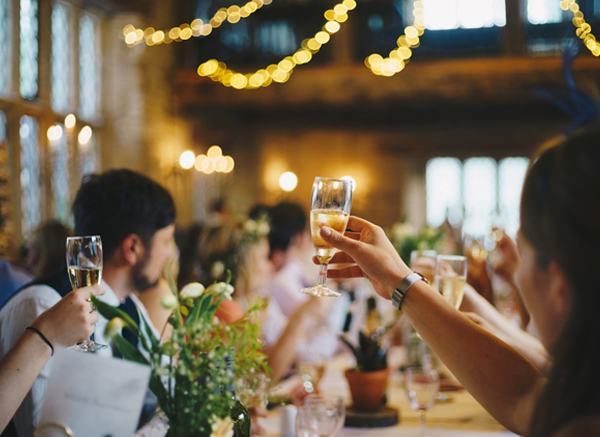 Eat
It may sound silly, but the number one thing that couples forget to do during their wedding celebration is eat. It's so easy to get caught up in talking to your guests that, even though you may be starving, your plate of food will just sit at your place getting cold while you chat with everyone.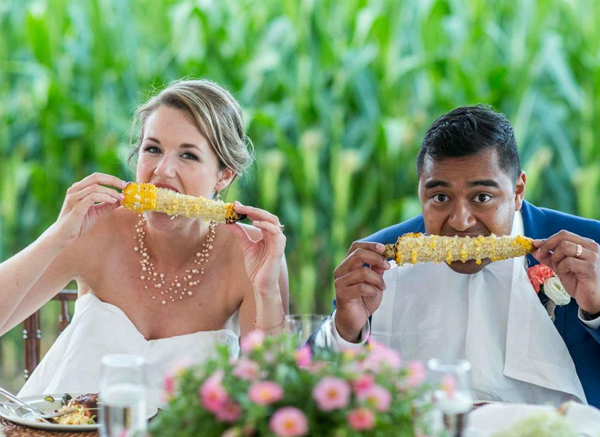 Because it's important not only to eat the food you paid for, but also to keep your strength up for the remaining hours of your wedding reception, designate someone to make sure you eat.
This person may have to pull you away from a conversation in order to make sure you have some food, but it's an important thing to remember.
Dance
Just as someone may need to pull you away from a conversation to eat, you may also need to be pulled away to dance a little.
It's your wedding celebration, and you definitely deserve to party on the dance floor a bit (if that's your thing). If you're not much of a dancer, by all means, ignore this section. But if you want to get out there and dance with your guests and bridal party, make sure to appoint someone to "rescue" you if need be so that you get a chance to cut a rug.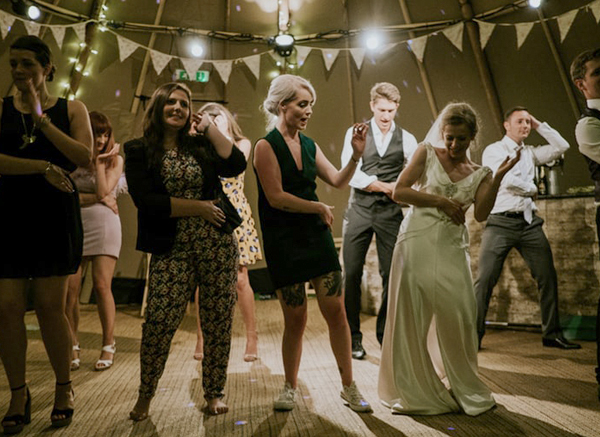 The last thing you want during your wedding celebration is to hear one of your favorite songs go by without dancing because you were stuck talking to a family member you haven't seen since you were 10 years old.
Talk To Guests
Now, just because we are advising you to be rescued from some of your guests doesn't mean you shouldn't talk to them. In fact, this is one of the most important parts of this list.
With everything going on during your wedding reception, many couples actually forget to visit every table or guest to greet them. It's especially important to do this with guests who have come from out of town to attend your wedding. They have come to see you, and they will want to at least say hello and congratulations.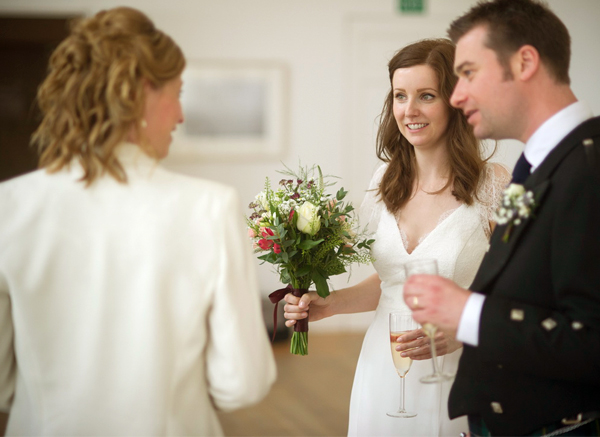 Be sure to appoint your people to help you if you get stuck, but also make a point to say hello to all of your wedding guests.
Bring Your Checkbook
Just as you'll probably have designated someone to keep track of your phone and wallet during the craziness of the wedding day, it's also important to have that person hold onto your checkbook.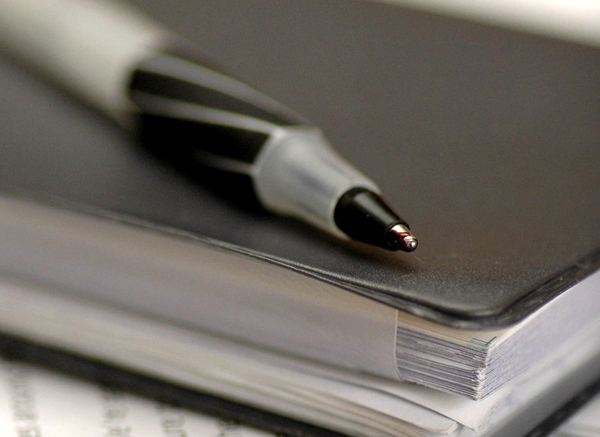 Why? Because you have to pay your vendors. They will leave after their time is up, and it's wise to pay them at the actual reception. Don't be that couple that forgets the checkbook and makes them wait to be paid.
Touch Up Hair & Makeup
Pictures are a huge part of any wedding day, and the photographs don't stop during the wedding celebration—even if your hair and makeup artists have left for the day.
If it's important to you to still look picture-perfect during the reception, then make sure to have someone to touch your hair and makeup up during those remaining hours.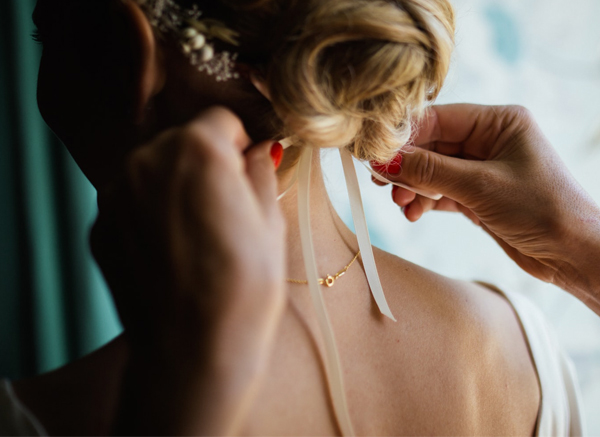 Crying/eating/sweating can make your makeup look less-than-perfect, and hugging/heat/dancing can make your hair come loose or look limp.
We're not talking full-on, start-from-scratch hair and makeup…just enough to look fresh in the pictures. Remember, you'll be looking back at these photos for the rest of your life.
Take A Moment
A wedding celebration can feel like it goes by literally in a moment. Because of this and all the excitement, many couples forget to take a second and take it all in.
Be sure that, sometime during the wedding reception, you take a moment or two and just look around. Breathe in calmly, and appreciate the moment.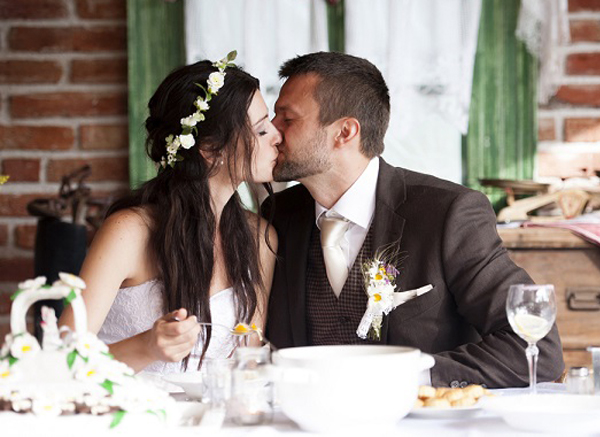 You need the chance to enjoy the fact that you are truly married, and all of the guests are here, and this moment is actually happening—without someone talking to you. This moment may be quick, but make sure it happens.
Leave When You Want
This isn't so much a reminder, but a fact to keep in mind on the day. When planning a wedding, many couples think that they'll want to party all night, until the wee hours of the morning—until 11:00 p.m. hits.
Most couples get up very early on their wedding day, and then from the moment they wake up, there is lots of both physical and mental energy spent. This can 100% exhaust you.
So while you may have planned your wedding celebration to last until midnight, you may want to leave at 9:00 p.m. And if that happens, that's absolutely fine! It's your wedding day, and you call the shots.
Be sure to remember it's okay to take your leave whenever you want.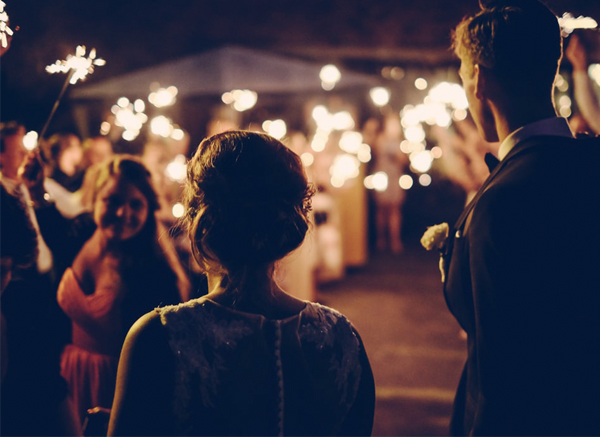 We hope that this list will help you to remember all the important things during your wedding celebration. Don't underestimate the importance of designating "reminder tasks" to your bridal party or other close family and friends. This is one time in your life when you should be happy to ask for help.
And if you're still looking for your perfect Los Angeles wedding hall, consider us at Metropol. We host stunning weddings, and we would love to host yours. Please contact us if you're interested in checking out our venue!