If you're looking for the perfect place to host your wedding ceremony in Los Angeles, CA, we invite you to Metropol Banquet, a series of wedding venues in Los Angeles, CA.
Our staff is dedicated to making our clients' wedding dreams come true. Our stunning modern venue spaces, experienced staff, amenities, and innovative thinking allows us to help you create a perfect setting for a memorable wedding day.
Choose From Five Different Los Angeles Wedding Halls
To determine where to hold your wedding ceremony in Los Angeles, CA, check out Metropol Banquet's variety of different venue halls where you and your guests can celebrate in style:
Modern Ballroom At Metropol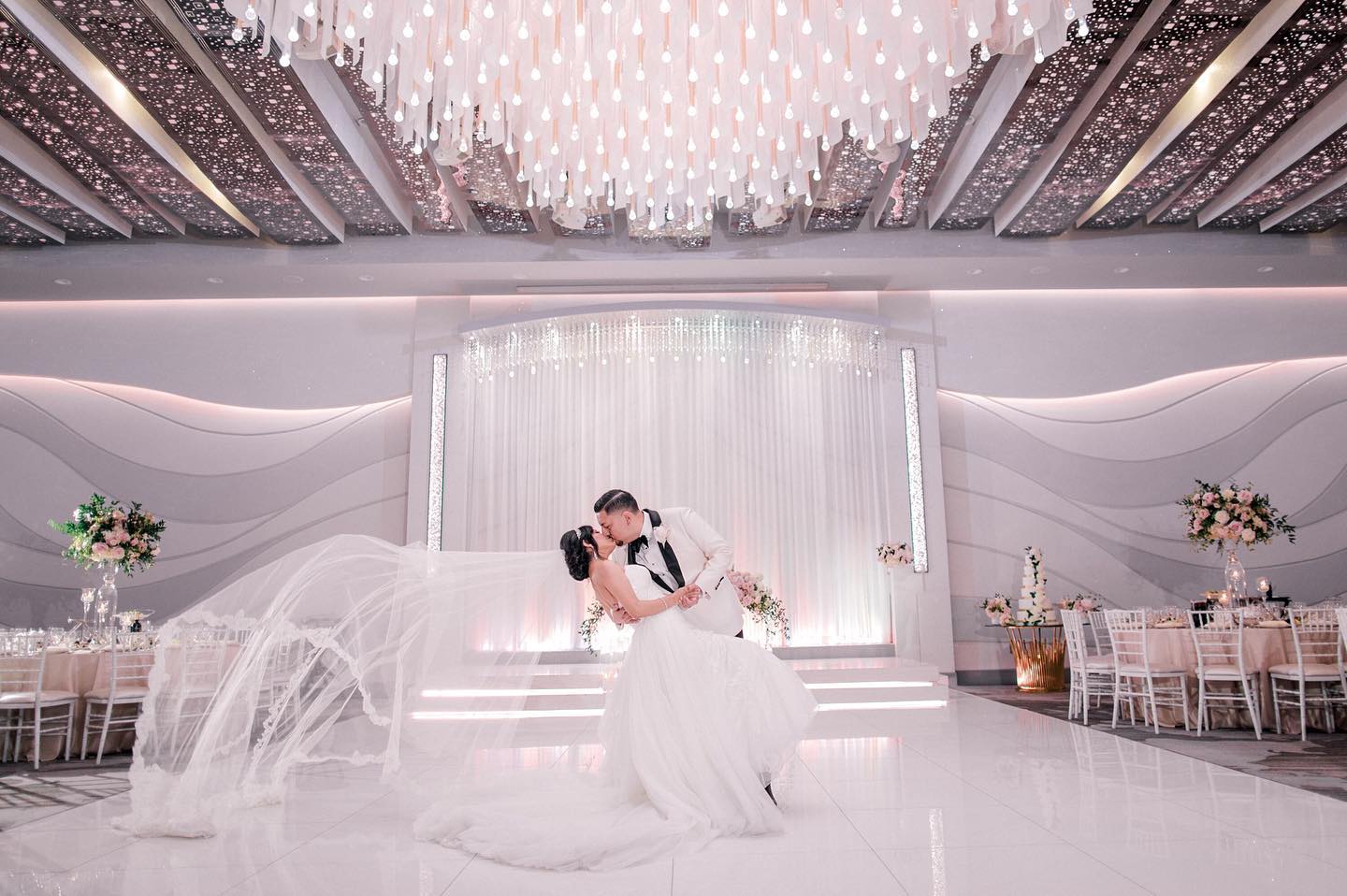 State-of-the-art LED lighting system
Incredible acoustics for live and recorded music
Modern chandelier and a "starry night" ceiling
Cocktail hour foyer
Beautiful bridal suite
Grand staircase
5,500 square feet
423 seating capacity
Entertainment stage
Projection screens
Millenium Ballroom At Metropol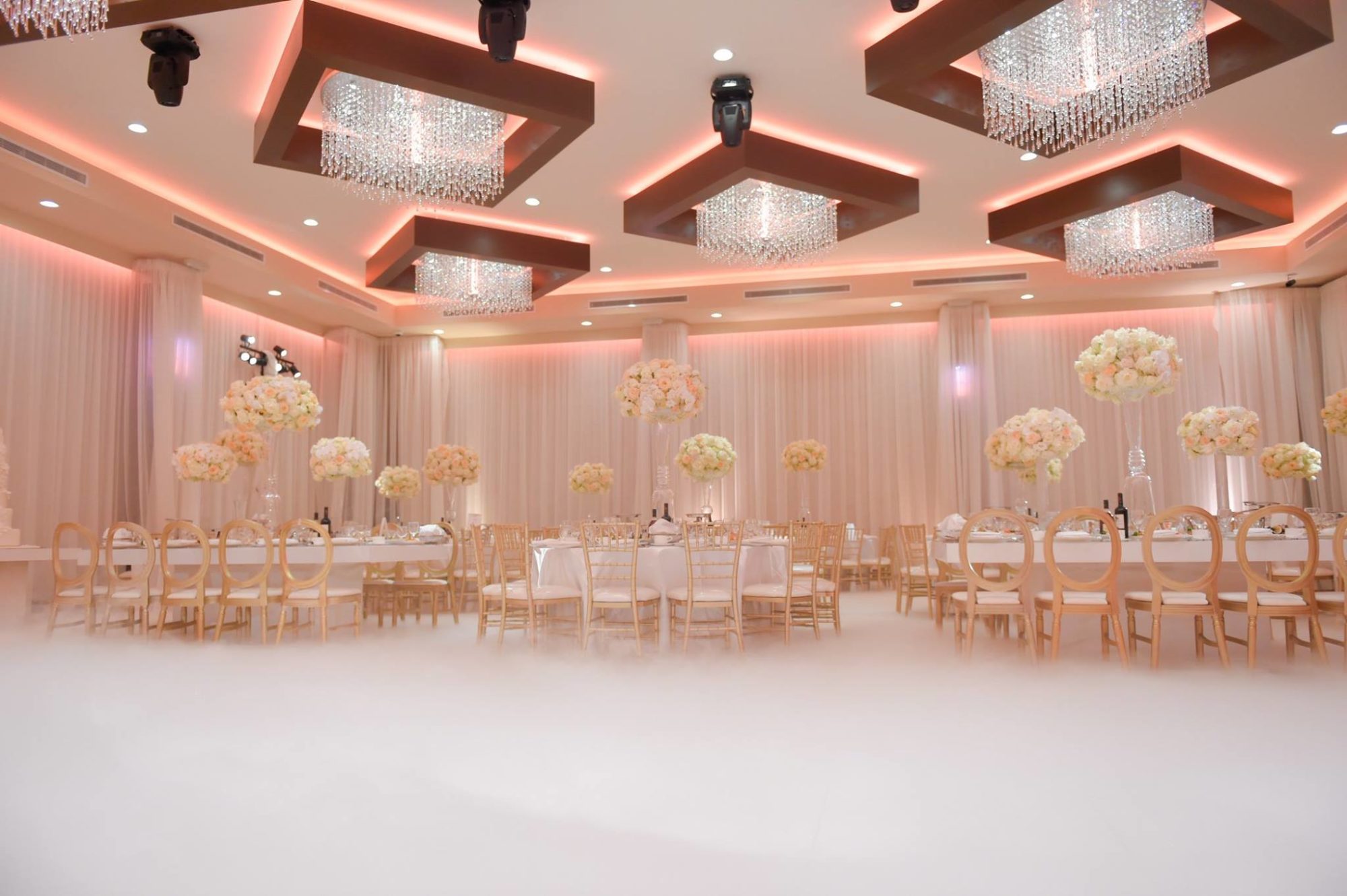 Elegant lighting
Wood-framed crystal chandeliers
Marble dance floor
Stage for DJ or live performance
Formal décor
3,500 square feet
300 seating capacity
Ceremony Room At Metropol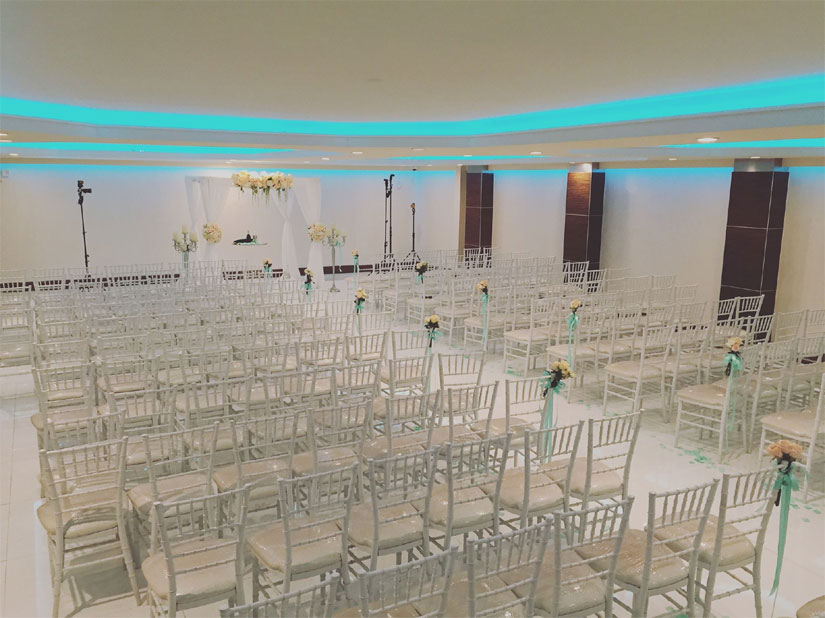 LED color-changing lights
Modern and stylish
Marble aisle
180 seating capacity
In addition to these three rooms, we also have a sister facility: Renaissance Banquet. Here you'll find even more exquisite ballrooms.
Checking out these options will give you a better idea of where to hold your wedding ceremony in Los Angeles, CA.
Grand Ballroom At Renaissance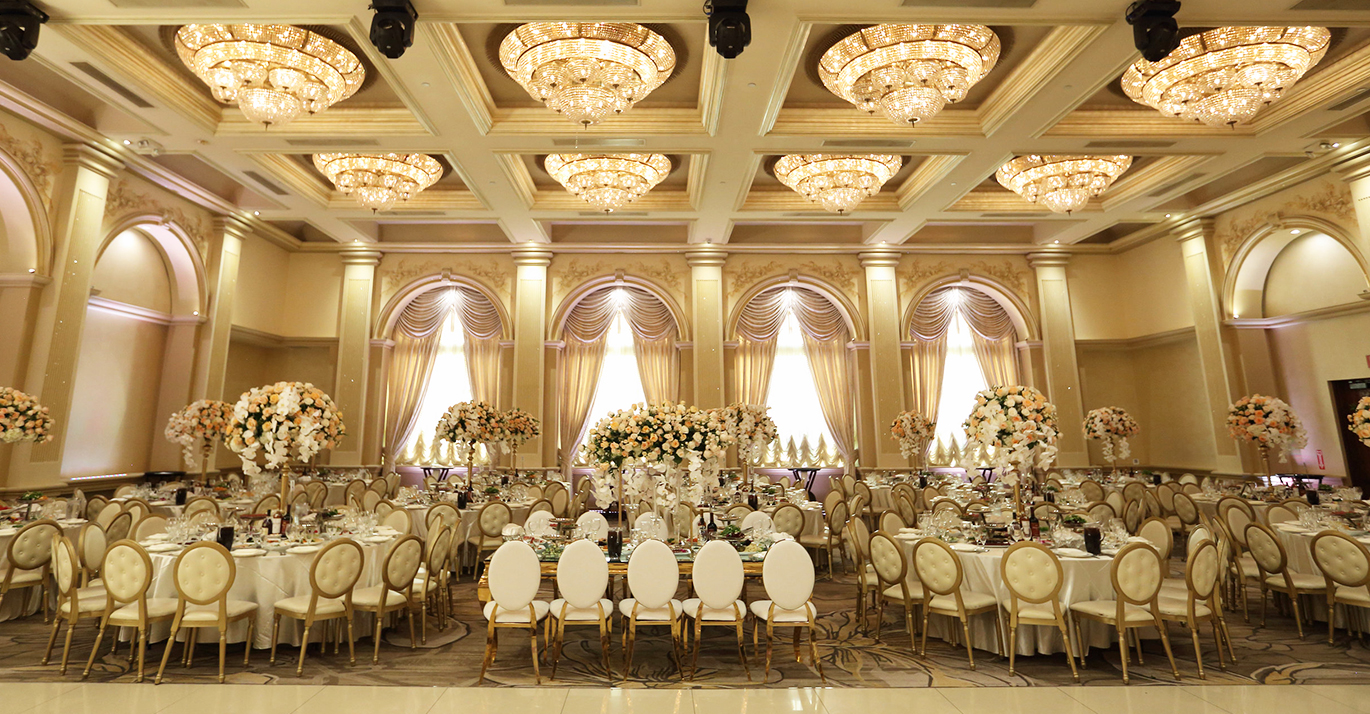 1,000 square foot dance floor
State-of-the-art LED lighting system
Spotlights
Stage for entertainment
Fog machine for smoke effects
Bridal lounge
Large foyer for guests
HDTV for guest seating charts
Projector screen
Crystal Ballroom At Renaissance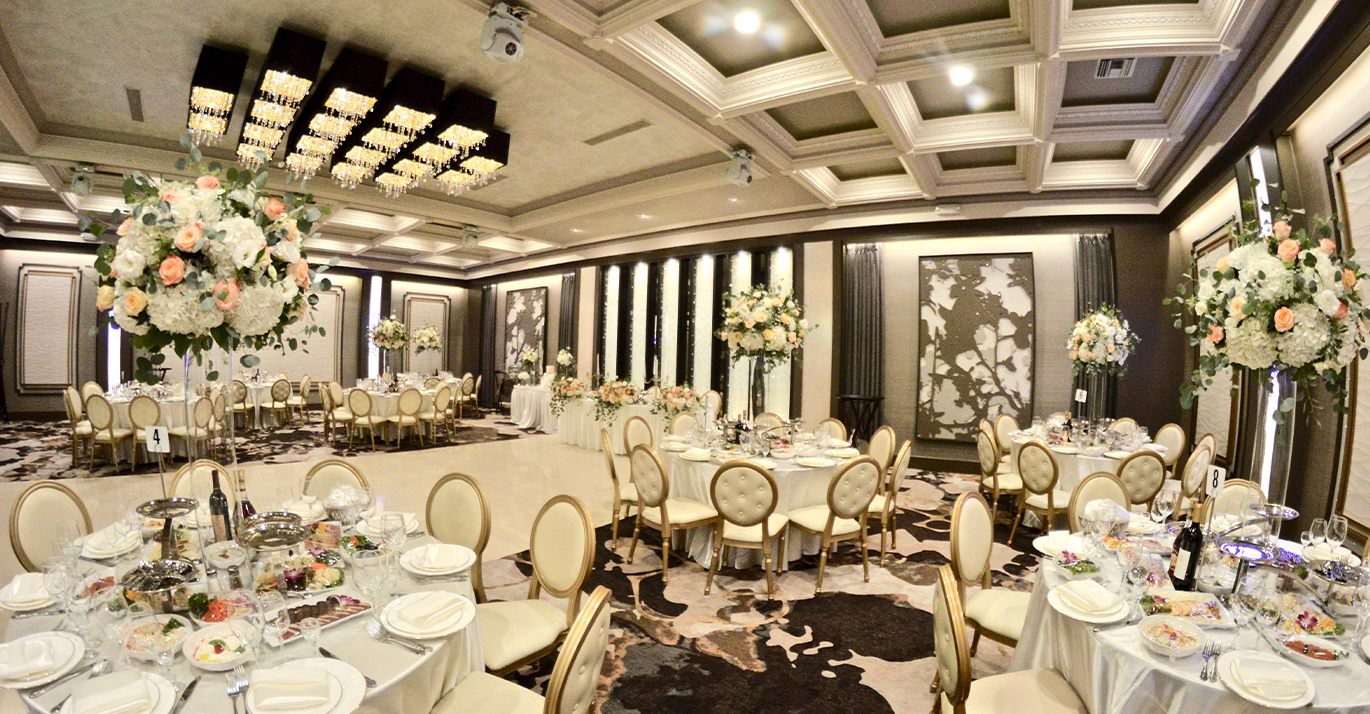 800 square-foot dance floor
Hazer machine (for fog)
State-of-the-art LED lighting system
Entertainment stage
Stylish chandeliers
Wedding Catering At Metropol Banquet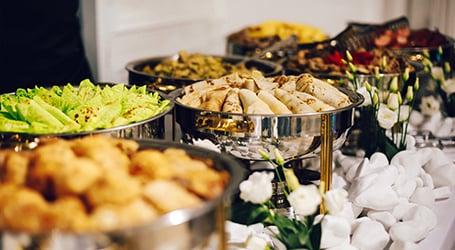 We understand that you want your first meal as a married couple to be perfect, with the most delicious variety of food and drinks.
This is why Metropol offers delicately-prepared dishes, featuring cuisine from Russia, Persia, Armenia, the Middle East, Asia, and America. Our wedding caterers prepare each dish with love, a spark of class, and exotic flare.
Celebrate An Unforgettable Wedding At Metropol
If you want the perfect venue for your wedding, look no further than Metropol Banquet. Located centrally in Los angeles, our venue is accessible from main roads. Three- to five-star accommodation is also nearby to ensure your guests have a comfortable stay throughout the celebration.
Let Us Help You
We understand every couple has their specific wedding needs. Our staff is ready to provide you with assistance in planning your wedding and finding the right vendors (should you require).
Our goal is to make your dream day become a reality that will forever remain in the hearts and minds of all those who were there to celebrate with you.
Metropol Banquet stands apart from other Los Angeles wedding venues because of our:
Superior service
Respectful, friendly staff
Gourmet cuisine made with the highest standards of ingredients
Tables, linens, chairs, stemware, and china
Custom menus on request
Assistance with flowers, décor, photography, videography, and menu planning
Your Wedding Vision Will Come To Life At Metropol Banquet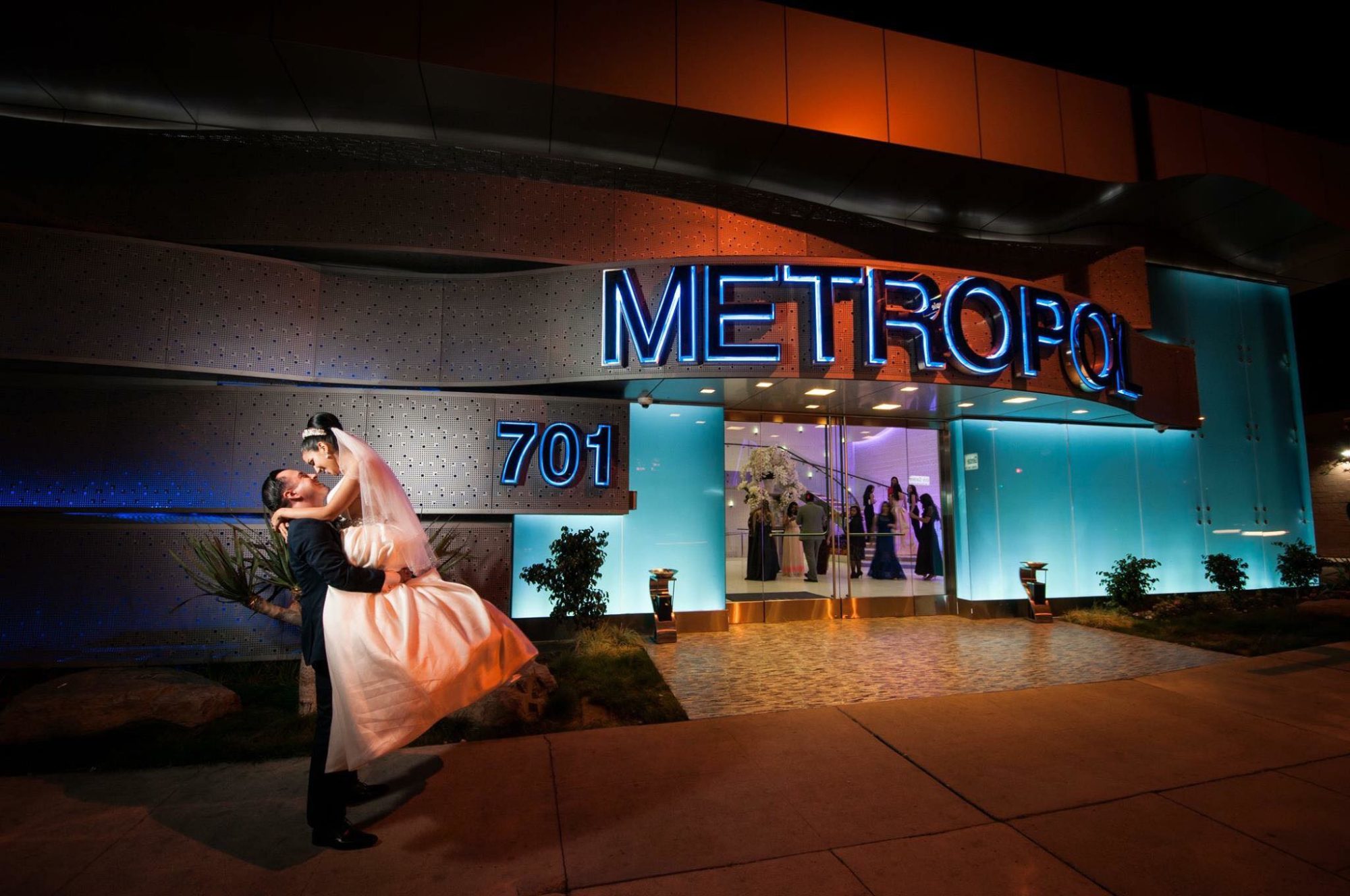 Our professionalism and versatility at Metropol Banquet is underpinned by an eclectic suite of supportive services, including catering and vendor planning. This ensures the highest standards, regardless of what your requirements may be.
When deciding where to hold your wedding ceremony in Los Angeles, CA, consider our beautiful spaces at Metropol. Contact us to learn more—we're ready to make your dreams come true!