If you're planning your big day and you're searching for the perfect wedding venue in Los Angeles that your families and friends will love, there are many details that you should take into consideration when deciding.
Here's a list of what you should keep in mind during your search for the right wedding venue in Los Angeles.
The Size Of Your Wedding Venue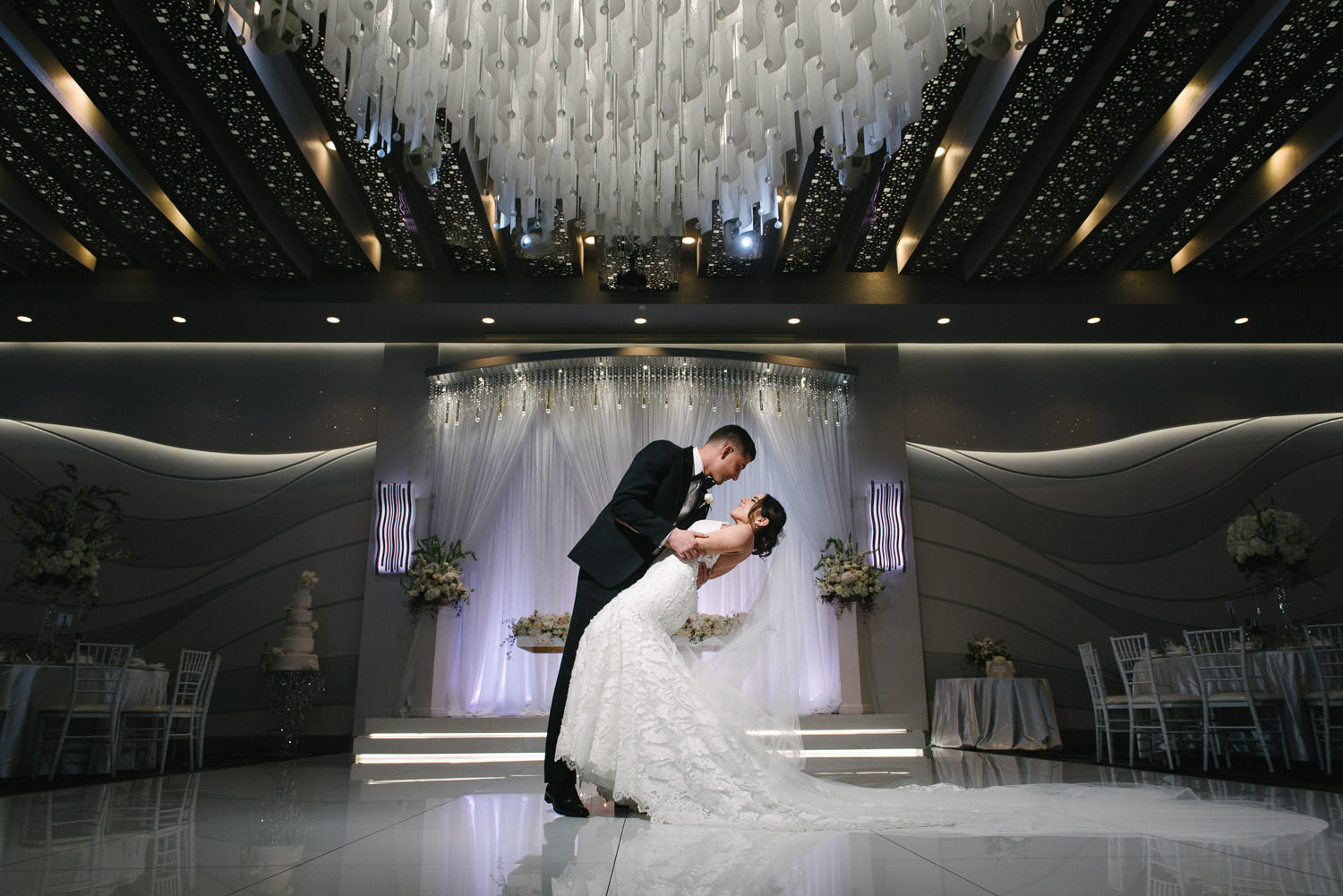 Every wedding is special and unique in its own way. Some couples have huge families, and they know right away that they will need a spacious wedding venue in Los Angeles (like our Grand Ballroom) to fit them all.
Other couples may decide that they prefer a smaller wedding venue that better suits their expected guest list and offers a more intimate experience, such as our Crystal Ballroom.
Once you have a good idea of how many guests you plan on having, you'll be better off in your search for the perfect wedding venue in Los Angeles.
What Kind Of Amenities Do You Need?
Every banquet hall rental differs from the next, and that is especially true when it comes to the amenities that are provided. Some wedding venues like our Modern Ballroom have luxurious foyers where guests can enjoy cocktail hour with some hors d'oeuvres. Some have stages for a band or a DJ, and others don't.
The perfect wedding venue in Los Angeles should have all the amenities that are needed for the most special day of your life. If you're having a band or DJ, make sure they offer an entertainment stage.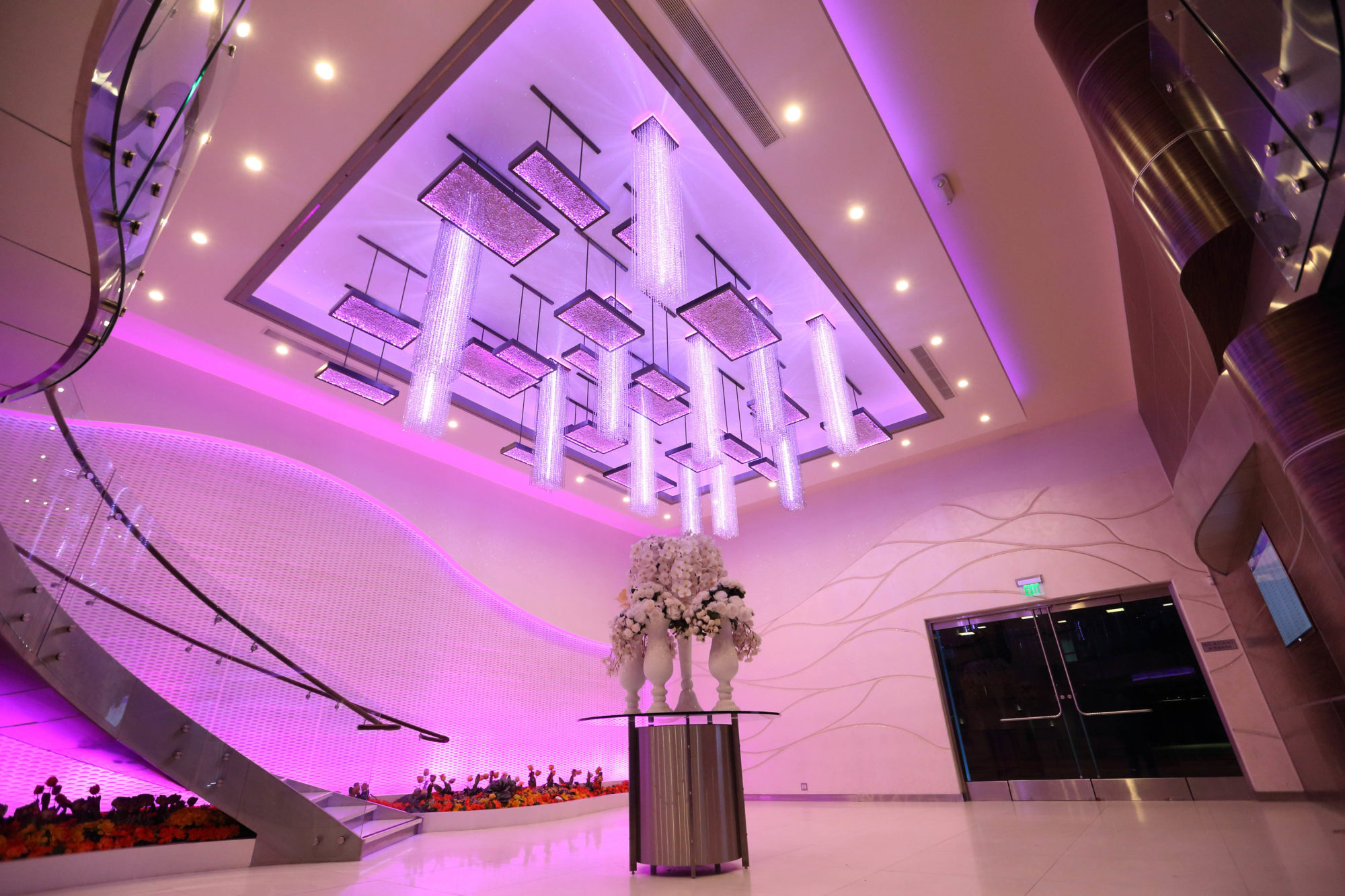 And if you want a specific atmosphere or ambiance, it's important to make sure that the venue offers an LED lighting system that you can customize.
Some couples plan on playing videos or slideshows during their wedding. If this is something you want, make sure your wedding venue offers HDTVs where you can play your videos.
Determine Your Goals
As you plan your wedding, you should talk to your fiancé(e) about what you do and do not want. Be ready to compromise with each other—especially if you have different ideas about what would make a great wedding.
One of you may prefer a more classically-designed wedding venue, while the other may be looking towards an event venue that is more modern.
Once you're both on the same page of what you want your wedding to look like, it'll be much easier to find the perfect wedding venue to rent.
What Kind Of Ceremony Do You Want?
Some couples prefer to have a ceremony outside, while others may prefer a traditional church. There are also couples that want to minimize travel for themselves and their guests, which means that their perfect wedding venue in Los Angeles will have both a ceremony room and a reception room.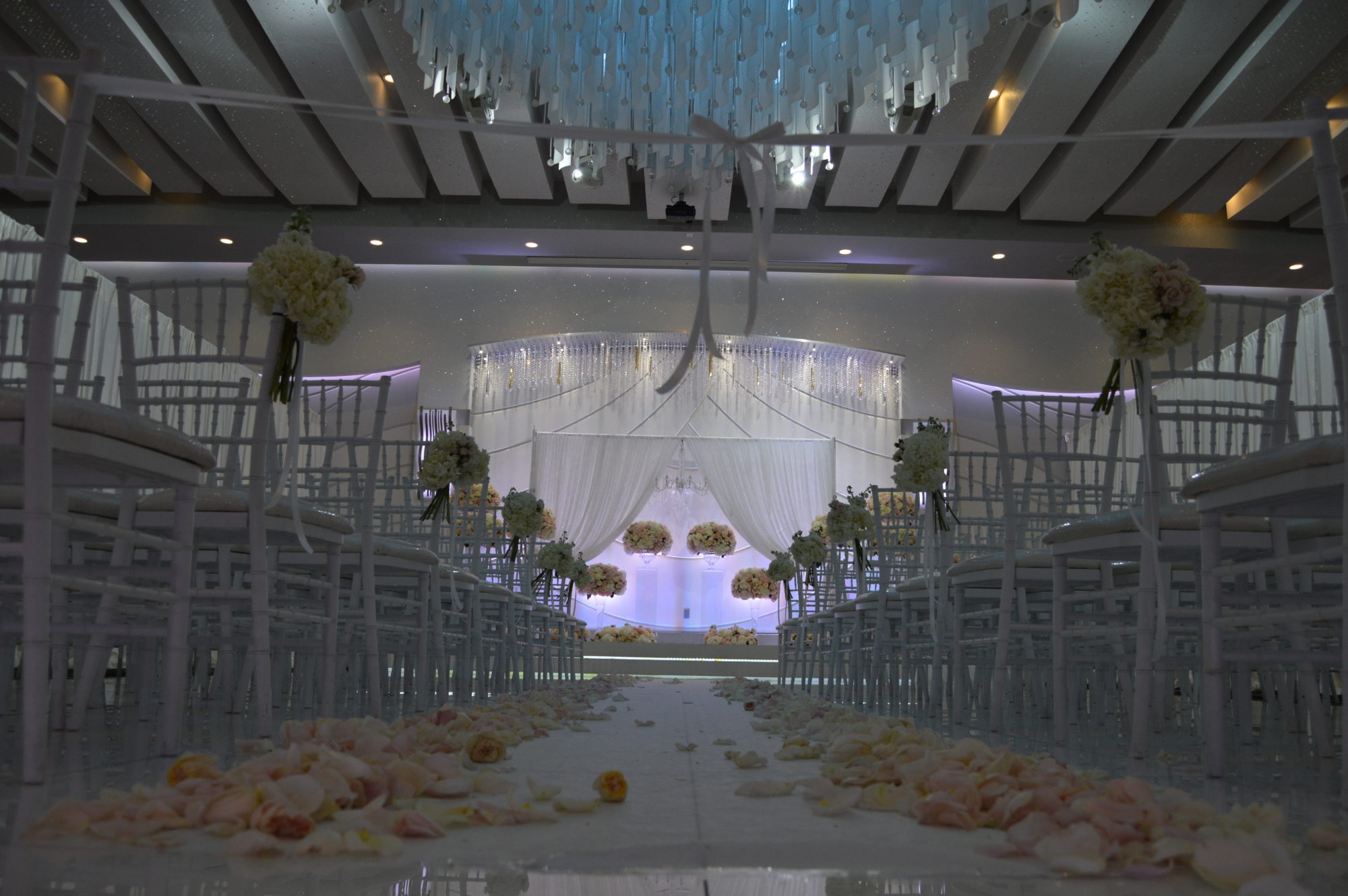 Most couples who prefer to hold their ceremony outside of the wedding venue look for a location that is close by. This makes it easier for them and their guests to travel back and forth.
Decide On A Budget
One of the first things you should do is set a budget. This will automatically help you to develop a shortlist of wedding venues in Los Angeles that are within your financial range.
Some of the more important items on your budget checklist to account for should be your wedding venue, food/catering, alcohol, entertainment, flowers, your wedding dress, and any other attire for the wedding party.
What Date Do You Want For Your Wedding?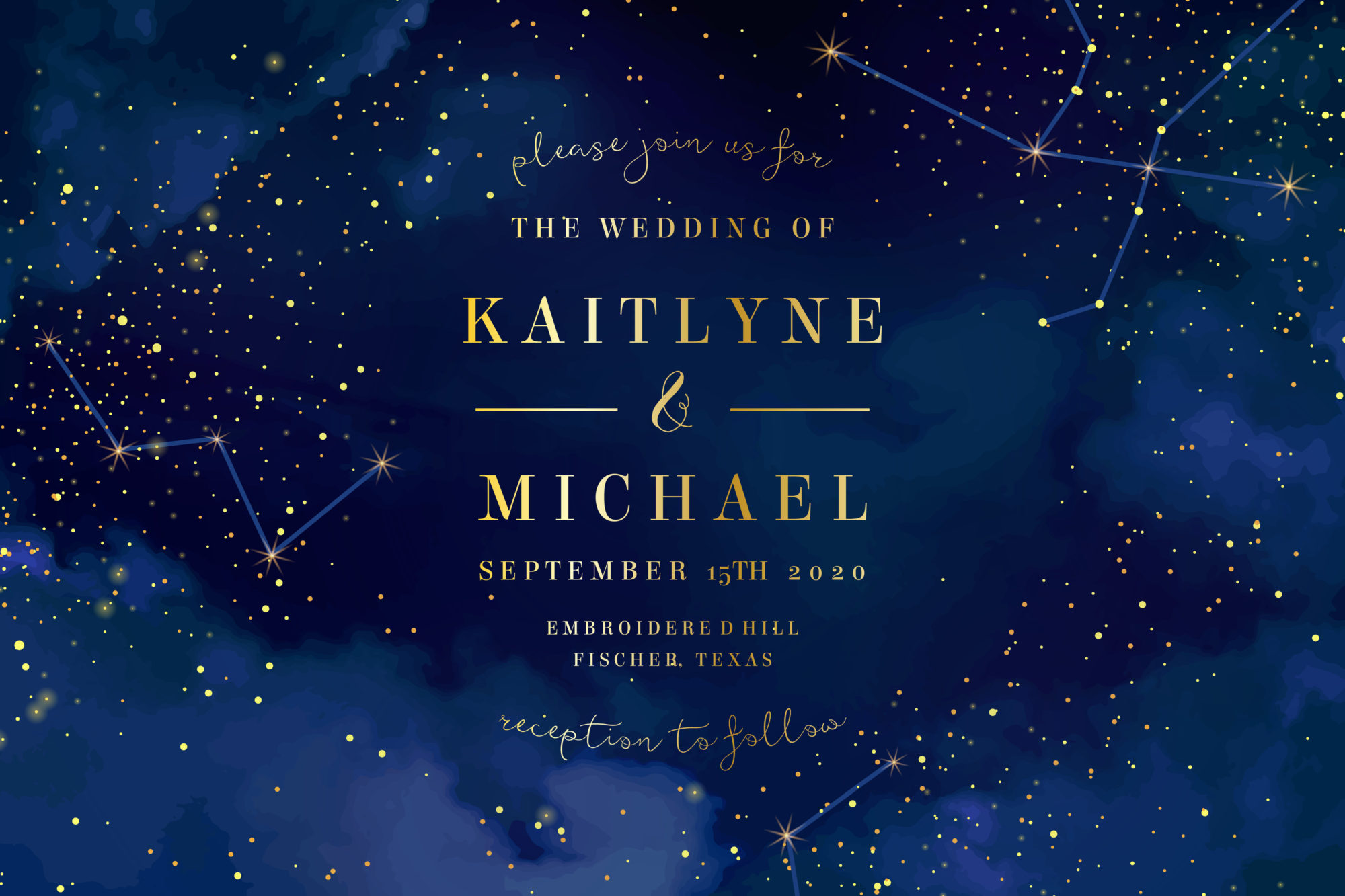 Most couples have a specific date in mind for their wedding day. The problem is that not all of your local banquet halls will have that date available.
Being a little flexible with your date will help make finding the perfect wedding venue in Los Angeles a lot easier.
Allow Metropol Banquet To Host Your Wedding
Finding the perfect wedding venue in Los Angeles can be difficult. Fortunately for those living in our area, there are plenty of wonderful options to choose from.
Each and every wedding venue is unique in its own way and offers different amenities. Determining exactly what it is you want will go a long way towards finding your venue.
If you're getting ready to plan your wedding and you're in search for the perfect wedding venue in Los Angeles, contact us, and our event staff will gladly schedule a tour for you.