Are you engaged but have no idea where to start when it comes to planning your wedding? Or maybe you have six months until your big day and feel like there's just too much to do in that short amount of time. Relax! This post is for you.
Can You Plan A Wedding In 6 Months?
The short answer is: Yes, you absolutely can.
Six months might seem like a scarily short amount of time, and if you're not proactive, the time can fly by. But if you stay organized, plan ahead, and work with a good support team, planning your wedding doesn't need to be stressful.
To keep you on track we've outlined the steps you need to take in order to plan a wedding in six months – or even less if you're feeling motivated. So sit back, bookmark this page, and get started on making your dream wedding a reality.
6 Months Out
Getting started can be overwhelming, but don't worry. Here's everything you need to do at the six-month mark.
Make a Wedding Checklist
First things first, get all your ducks in a row. When planning a wedding in only 6 months, it's essential to make a wedding checklist that you can edit and refer to throughout the wedding planning process. This will make your life a thousand times easier and keep you on track.
Figure out your Budget
Before you start shopping for anything, it's important to know how much money you're working with. This will determine exactly how much you can allocate to anything you buy or book. Don't make the mistake of not budgeting ahead of time and running into roadblocks down the line.
Plan Your Guest List
Even if you don't have all the exact names early on, it's important to get a rough estimate of how many people will be coming to your wedding. Don't skip this step, only to find out that your favorite venue is too small for your guest list! Plan ahead, and you'll be able to hunt for the right venues.
Find A Venue
When it comes to venue hunting, it's important to start early. Most couples book their wedding venues an entire year in advance. So start looking, and schedule some venue touring ASAP!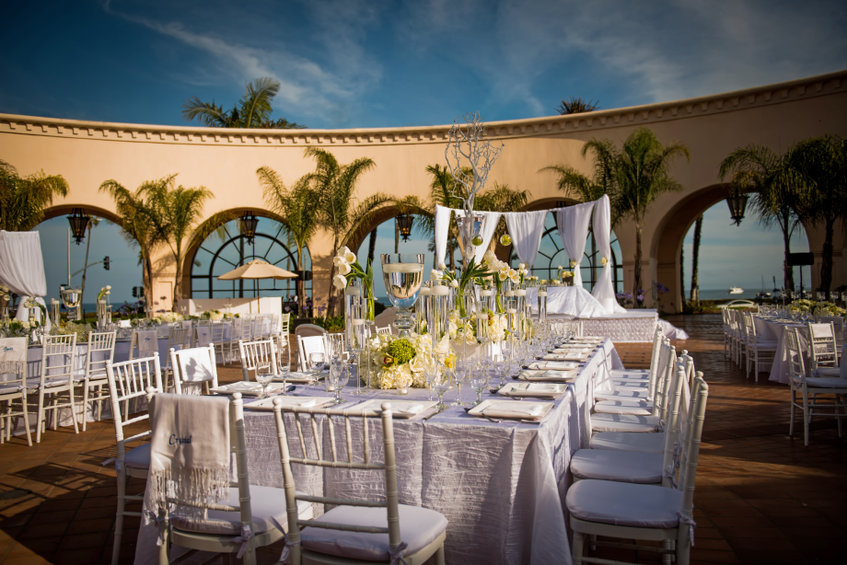 Pick a Date
It's impossible to plan much without knowing your wedding date. Consider your venue of choice's availability, and make sure to check in with your close friends and family about dates. Once you've settled on a date, lock it in with your venue!
Select Your Wedding Party
Choosing who will stand with you on one of the most important days of your life is tough, but once you've settled on your team, it makes planning a wedding lot smoother. You can delegate responsibilities to take some of the weight off your shoulders. However, if you need a lot of help, it may not be the best idea to ask friends or family who live far away or are extremely busy.
Choose Your Attire
A made-to-order wedding dress can take months to create, so you'll want to get your order in early. You'll also want to leave some cushion time in case you need any last-minute alterations.
Wedding suits and tuxes usually don't take as long, but it's good practice to get all the wedding attire sorted out early on.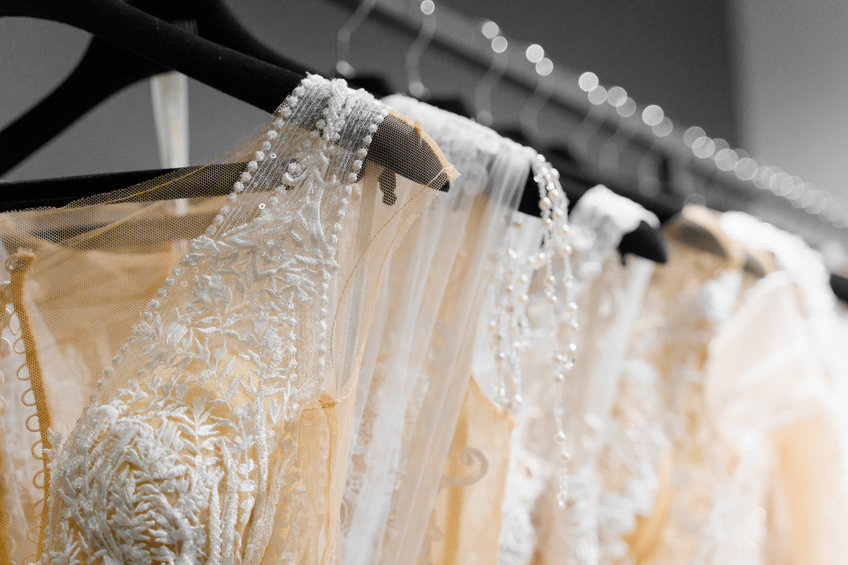 Schedule Your Engagement Shoot
This is one of the fun parts of wedding planning. Choose a great photographer and snap some pics with your fiance to announce your engagement. These photos are great to have early on because they can be used on your save the dates, or on your wedding website.
Consider Hiring a Wedding Planner or Coordinator
Does reading this article already have you stressed out? If your budget allows for it, a wedding coordinator or wedding planner can take a huge weight off your shoulders, especially when you're working with such a short timeline.
5 Months Out
Whew. You got through the first month and locked in all the most important essentials. It's not time to slow down yet! With five months to go, make sure you check these things off the planning list:
Book Other Vendors
Shortly after your date and venue are locked in, it's time to start booking other wedding vendors. This includes:
Caterers
Photographers/Videographers
Florist
Musicians (Live Band, DJ, Ceremony Musicians)
Cake Baker
Officiant
Day-Of Transportation
Book Hotel Rooms For Your Guests
If you have guests coming in from out of town, or if you're having a destination wedding, you'll need to reserve hotel room blocks for your guests. Check out hotels near your venue and make sure your guests have a place to stay for your wedding weekend!
Set Up Your Gift Registry
Get your gift registry in place so your guests have time to purchase gifts for your wedding, and also your bridal shower if you're having one!
Prepare the Wedding Party's Outfits
Although they don't take as long as the bridal gown, bridesmaid dresses can still take 2 to 3 months to arrive. Talk to your bridal party to sort out the color scheme and style for the outfits, and get those orders in.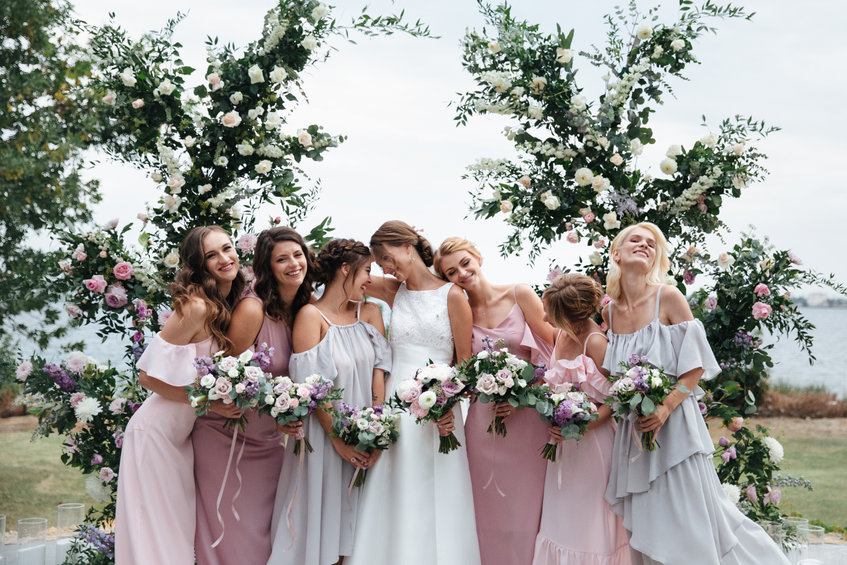 4 Months Out
At the four-month mark, you can start to focus in on the details and also plan your honeymoon!
Send Your Save the Dates (Optional)
Save the dates are optional, but many people do choose to send them while they're still getting the details of their wedding sorted out. It lets your guests know to literally "save the date," and keep an eye out for the coming formal invitation.
Do Your Cake and Menu Tastings
Meet with your caterer and cake baker to sample your wedding cuisine options. Treat your tastings like a date with your future spouse and enjoy yourselves! For food lovers, this can be one of the most fun parts of wedding planning.
Plan your Honeymoon
After all the crazy prepping and after the main event has passed, you can finally take a breath and enjoy your honeymoon. But you need to plan it first. Pick a destination, and book your tickets now to avoid flight price increases!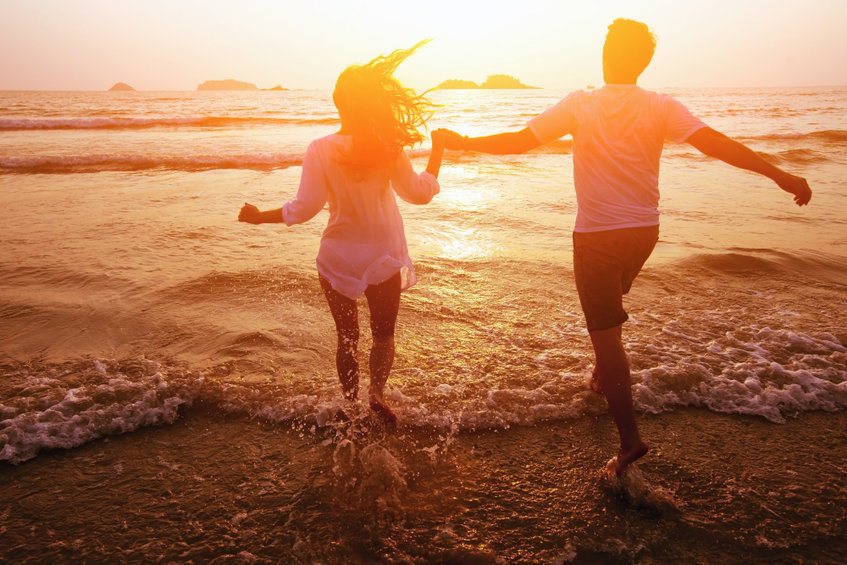 3 Months Out
With half the planning done, you can give yourself a pat on the back. There are three months to go, and still much to do!
Plan the Rehearsal Dinner
The rehearsal dinner is the party before the party. It's time to figure out the setting, the menu, and your guest list, then let your family members and closest friends know! Your families will get to mingle, and it's a fun way to de-stress with everyone important before your wedding day.
Buy Wedding Favors
Wedding favors are a great way to make your big day memorable to all your guests and thank them for celebrating with you.
Whether it's personalized treats or cute trinkets for your guests to take home, figure out the wedding favor details and place your orders now to ensure they have time to be made.
Book Pre-Wedding Beauty Treatments
You'll want to feel and look your best on your wedding day, so get yourself some spa treatments before the big day! An effective spa treatment for wedding day preparations is IV vitamin therapy, which provides you with essential vitamins and nutrients to help hydrate and revitalize your body. If you're interested in cosmetic procedures like fillers or botox, book them further in so your features have time to heal and settle. Otherwise, things like your nails, massages, and facials can all be reserved for a spa day closer to the wedding!
2 Months Out
You're almost there! At two months away from the big day, it's probably starting to feel real. Take a breath and enjoy some time with your friends and family for support!
Send Formal Invitations
Now that more of the details have been ironed out, you can send out formal wedding invitations to all of your guests. The RSVP due date should be about one month before the wedding.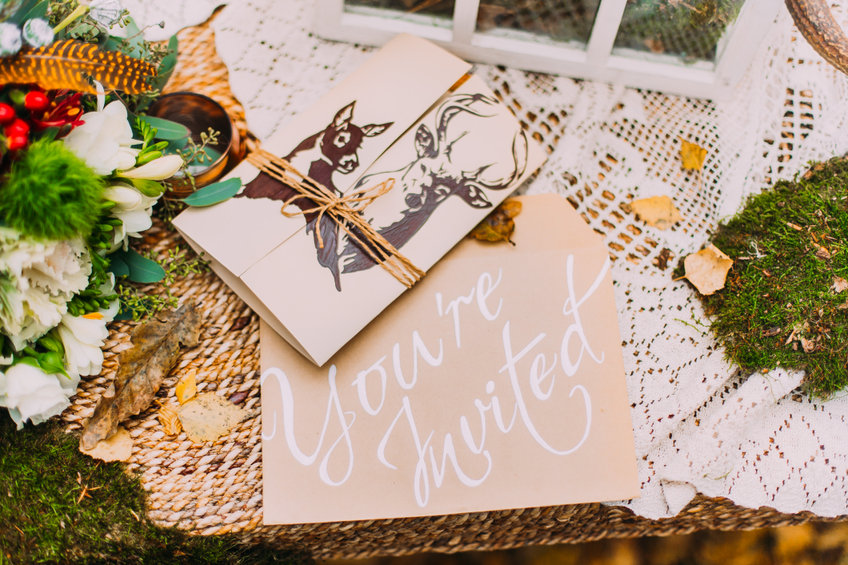 Buy Gifts for Your Wedding Party
Your wedding party will be a huge source of support throughout the wedding planning process, so it's always kind to pick out some gifts to thank them. A great time to give these gifts out is the respective bachelor and bachelorette parties!
Party
Hopefully, your support team has been planning amazing bachelor and bachelorette parties for the past few months. About two months before your wedding, unwind with your besties for a "final night of freedom." Any later, and the party might end up causing unnecessary stress. Have your fun getaway with a bit of cushion time!
Do a Hair and Makeup Trial
Your wedding photos will be cherished forever, so you'll want to make sure you look your best! Do a hair and makeup trial with your beauty team to make sure you feel happy with the results. If not, you'll have time to suggest changes for the official day or switch stylists if you need to!
1 Month Out
The big day is closing in. It's time to look back on all your efforts and make sure everything's covered.
Order Your Marriage License
Check your state's laws for obtaining a marriage license because the terms can vary from state to state. You'll want to make sure you have all the necessary requirements and get the licenses within the right timeframe!
Confirm All the Details
You've been getting your wedding in shape for almost half a year now. Run through your bookings, decor selections, menu, and everything else you've been planning. Make sure you're not missing anything, and double-check that your vendors are still confirmed for your wedding date!
Finalize Your Seating Chart
By now, all your RSVPs should have rolled in, so you can put together a final seating chart.
Print Programs, Menus, and Place Cards
The final details are all falling into place, and so it's time to print all your wedding-related paper materials: seating charts, menus, place cards, wedding ceremony programs, and whatever other papers you'll be providing to your guests.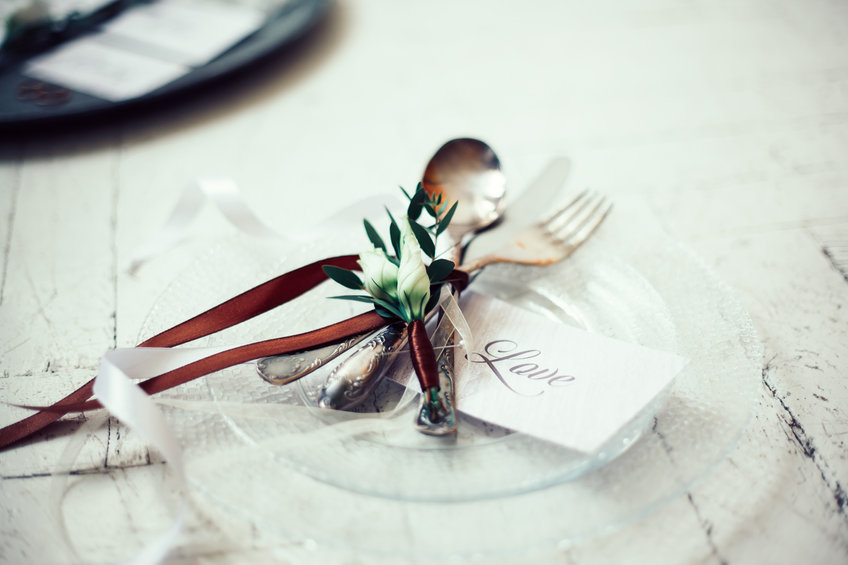 Pick Up Your Dress and Suit
Once your gown and suit are ready, go in for a final fitting, then take the goods back home. Make sure to store your wedding dress somewhere your finance won't see before the ceremony!
1 Week Out
The week of your wedding, there should be no major planning decisions. If you've been following this guide, all your boxes should be checked! Be happy, breathe, and get ready to start your new life with your partner!
Send Final Headcount to the Caterer and Venue
Let your venue and caterer know the exact final headcount about a week before the big day. This will give them enough time to prep and make sure everything is set up properly.
Pack Your Bags for the Honeymoon
The planning is almost over! Pack your bags for your honeymoon and have them ready to go after the wedding is over. If you pack a week in advance, you won't need to worry about forgetting your toothbrush after a hectic wedding day!
Send a Wedding and Rehearsal Timeline
Make sure your wedding party and any VIPs know when and where to be for the rehearsal, rehearsal dinner, and the actual wedding day. With so many events to check off, your support team will appreciate a timeline to keep everyone on the same page!
Spa Day
Remember those beauty treatments you booked in advance? Now it's time to relax and enjoy them. Wind down from the party planning stress, and get some pampering and relaxation. You deserve it!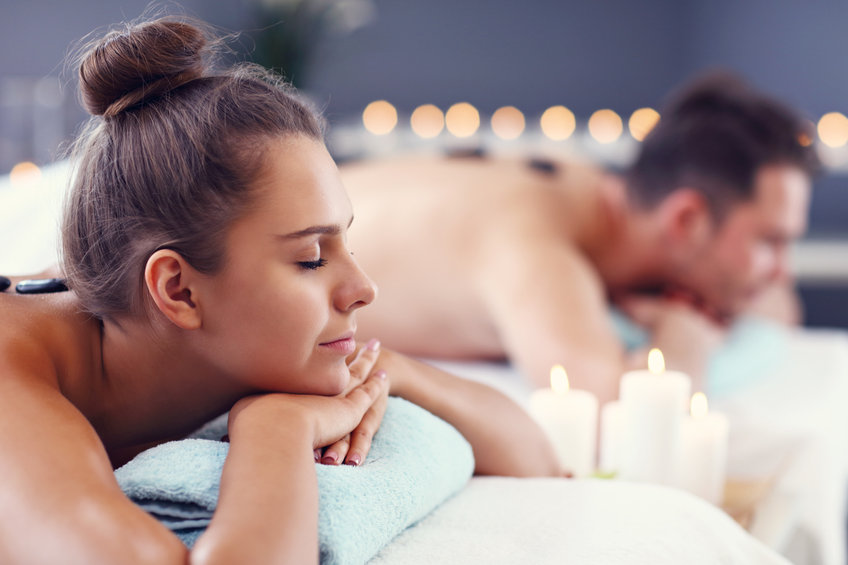 Finally: Enjoy the Moment
Congratulations, you did it! You planned your entire wedding in a short 6 months. Your efforts are about to pay off, so take a moment to breathe and enjoy the last days of your engagement.